Are you thinking about giving your bathroom an overhaul? A bathroom makeover is a great way to add value to your home and it's also a great way to make your house a more welcoming and inviting place to live. However, it's also a project that can be fraught with risks. Make a mistake with the remodel and you could end up spending a lot of money for a dissatisfactory result. The last thing that you want is to have to renovate your bathroom for a second time within just a few months, so the key is to avoid making any decisions which are too fashionable or edgy. Although you may like a dramatically colored bathtub today, the chances are that you'll change your mind a few months or years down the line and then you'll have to invest in a brand new one – that certainly won't be cheap! With this in mind, we're going to take a look at some timeless yet stylish bathroom remodeling ideas that are sure to keep you happy in the long term.
Neutral Walls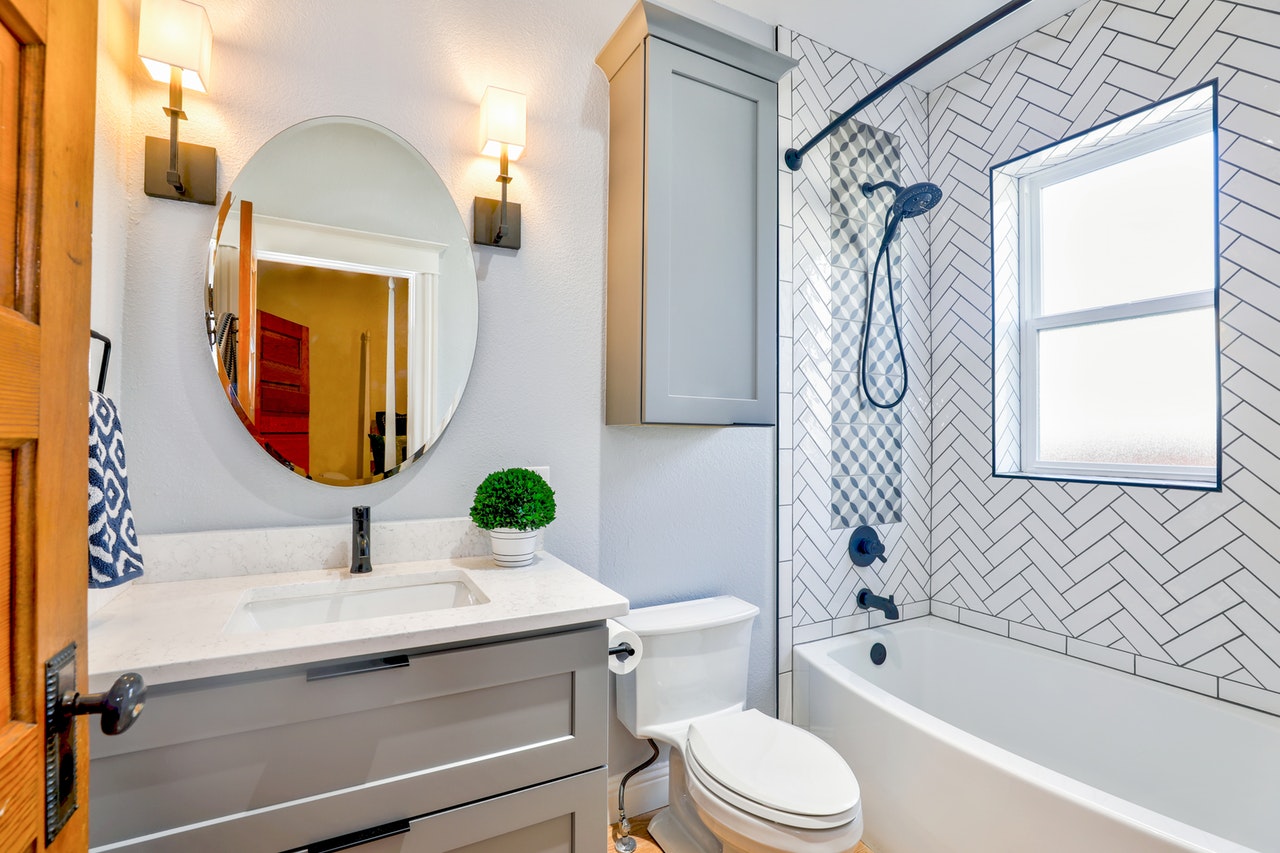 The first thing you might want to consider when remodeling your bathroom is the color scheme that you're going to use. While remodeling might be tempting to go for whatever's fashionable right now, the reality is that choosing neutral shades will be much more pleasing and cost-effective in the long run. Choosing a timeless style of décor will stand you in good stead for many years to come. Neutral colors like white, cream, beige or pale gray all work well with pops of your favorite color of the moment in the form of accessories and you can switch them out whenever your tastes change – much cheaper than replacing all your fixtures and fittings!
A Simple Tub And Basin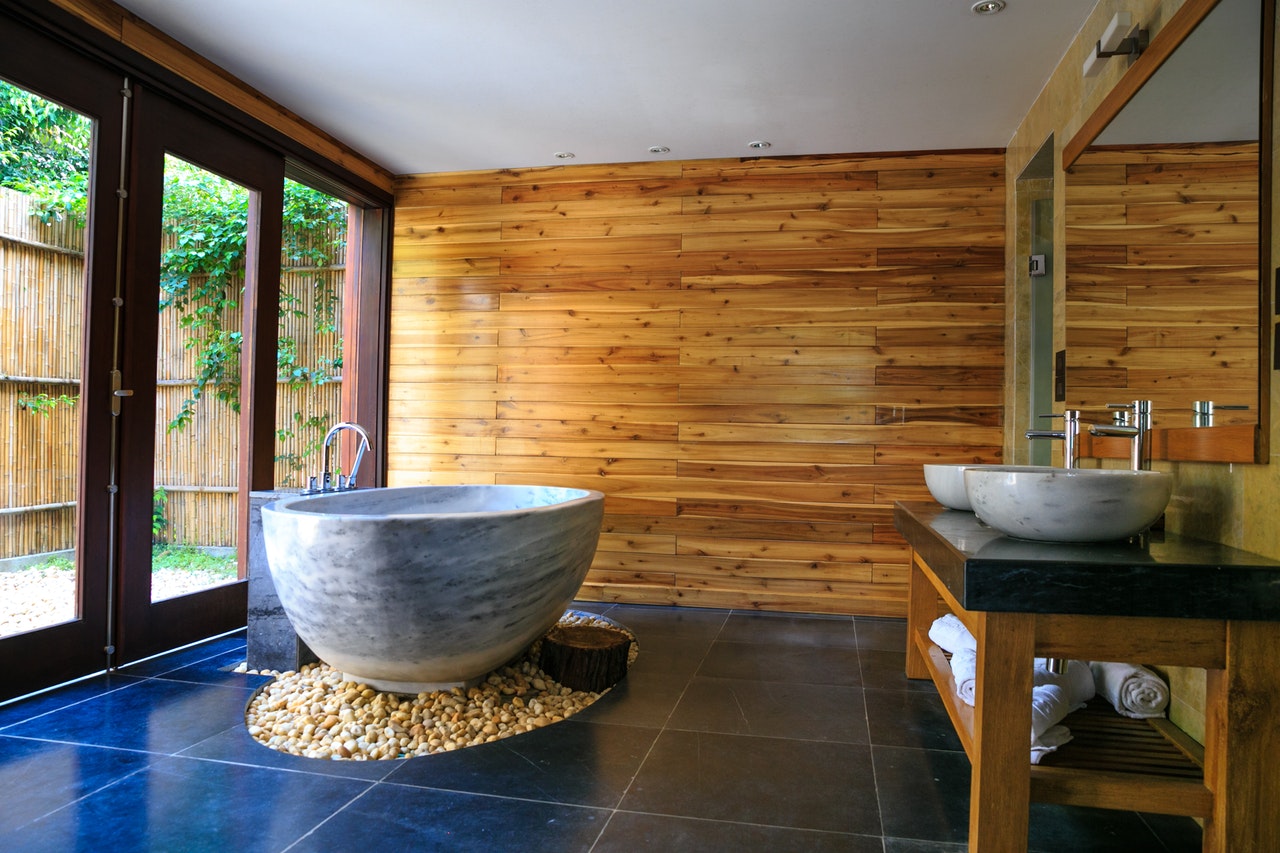 While unusual shaped tubs and basins might be in vogue today, the chances are that they won't be tomorrow. Do you really want a bathroom that looks like it belongs on the pages of a retro style magazine? If you imagine those avocado bath suites from the 1980s or the scalloped-edge basins and tubs from the 1990s, you'll realize just why it's so important to stick with something plain and simple. It'll save you lots of money in the long-run – something standard never goes out of style. If you're wondering how to choose the best sink and tub for you visit this link and get some expert advice.
Lots Of Storage
Storage never goes out of style. Whether you're looking at the bathroom of today or the bathroom of tomorrow, one feature is sure to be there, and that's enough shelving and cabinetry to keep all your towels and toiletries safely tucked away! If you're remodeling your bathroom, always make sure to include plenty of places where you can store your bathroom essentials. A functional bathroom will always be up to date!
Stylish Lighting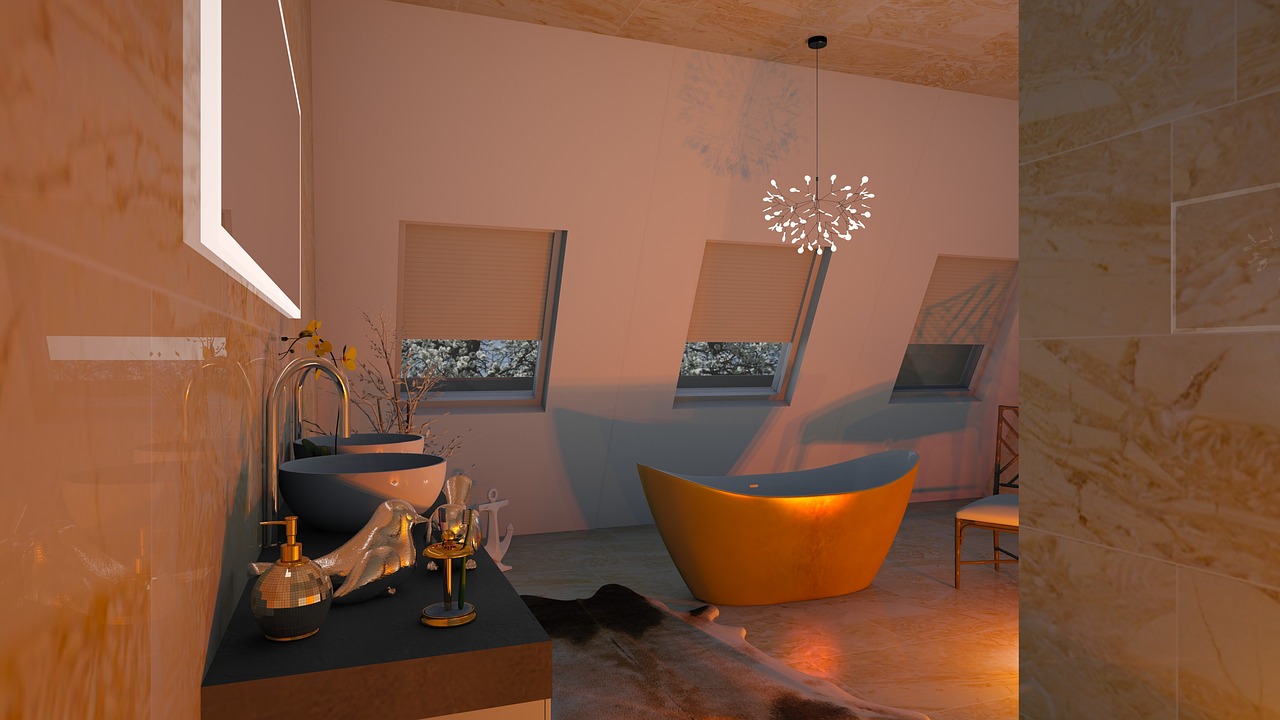 Lighting styles change over time, however, if you think carefully about how you're using light in your bathroom you can be confident that you won't be tired of the result just a few months or years down the line. Think classic yet elegant. Recessed spotlights are a great choice. They're set to go the distance because they are subtle and unobtrusive but still provide an excellent level of brightness when you need it. Add a dimmer switch and you're onto a winner! Think about adding some feature lights too, perhaps in or around the medicine cabinet or mirror. This will give you more options when it comes to creating the right ambiance in your room and also enables you to see more clearly if you're applying makeup in the mirror in poor lighting conditions.
It might be tempting to update your bathroom in the latest style, but always take the time to think about the future. A bathroom remodel is an expensive project and you want your new space to stay looking great for many years to come. Do your research well, plan ahead and think long term and you won't go far wrong. As long as you make the right decisions now, your investment will be a long-lasting one.