Working remotely can be great or terrible, depending on how you handle it. Everyone believes that remote workers are living their best lives and can do whatever they want, whenever they want. However, no one seems to notice the self-discipline and commitment it takes to be good at remotely working.
Some of the biggest names like Basecamp and Evernote have full remote teams and found ways to succeed as a business. If they can do it, why can't you?
Each remote worker or freelancer has their own set of tips that work for them and get them to be 100% productive. There are a few tips that everyone agrees on that will definitely put you on the right track and help you create new habits of your own that work for you.
These are the five basic tips to be the best remote worker you can be!
Tip #1: Communicate with your team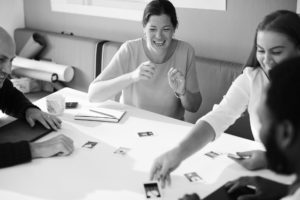 Working remotely doesn't mean you're entirely cut off from the office life. You still need to attend meetings and communicate with your colleagues to get things done.
Clear communication channels are vital to the success of any business. Try to get to know your colleagues at a personal level, not just professionally.
This will boost work loyalty and make helping each other in tasks when needed come naturally. Phone communication isn't enough, you can hold video calls through Skype or Google Hangouts to be up-to-date with everything happening, and the whole team would be on the same page.
You can follow up on each other's tasks and deadlines through Basecamp, Slack (which is also great for communicating), and Asana. A cohesive, united team works better together than remote workers, each on their own.
Tip #2: Create your own workspace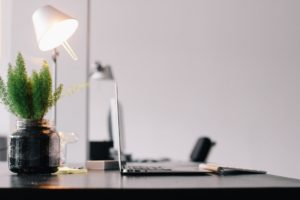 As tempting as it may be to work in your PJ's and from your bedroom, you'll get nothing done this way. You need to create a specific workspace in your home that is designated to work.
Whether you have the space to set a home office or even if it's just a corner in a room, it'll be your workspace. And once it's associated with work, it'll trigger something inside of you whenever there to actively start working.
Separating your home life from your work is very important. Your workspace needs to be somewhere you won't be distracted and can work long hours without interruption. Create a productive environment for yourself, so steer clear of setting up near the TV or on your kitchen counter where there's a lot of activity.
Having an organized workspace will not only boost your productivity but will also help organize your thoughts. However, there are times when being in your workspace will be useless. If you feel like you're staring at a blank screen and can't get anything done, you may need a change of scenery. Try relocating to a nearby café or even sitting out on the front porch, sometimes a different environment is all you need to get going.
Tip #3: Professionally handle business mail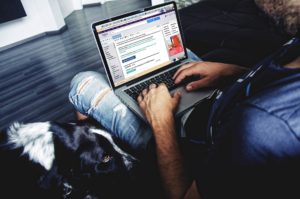 Referring back to our second tip, having a messy workspace will only cause your work to be messy, things can get lost and tasks can be forgotten. The same goes for your mail! Since you're a remote workers , you get your personal and business mail at our home address.
This couldn't be more troubling, what if a business contract falls into the wrong hands? Or an invoice/ bill gets lost? Cluttered paper mail will do that and more. Your business mail should be handled professionally and away from your personal mail.
This is where a virtual mailbox comes in. A virtual mailbox service allows you to access and control your business mail by logging into a secured, online mailbox without needing to be bothered with paper mail. Your mail arrives at state-of-the-art mail facilities then the envelope is scanned and uploaded to your virtual mailbox.
You can log into your mailbox and send out handling requests like open & scan, forward, archive, or shred & recycle. This way you can neatly organize your mail; separate it from your personal mail. You can use your mailbox as free online storage, shred any sensitive documents, forward any important contracts, and so on.
You can also use it for your packages or online shipments, PostScan Mail provides you with 30 days of free physical storage until you want it forwarded to your address.
Tip #4: Set your schedule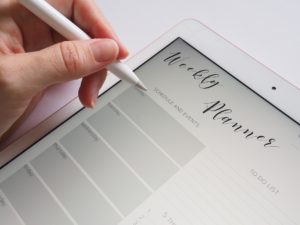 Working remotely has many benefits, one of them being not having your boss breathing down your neck to get your tasks done. However, if you don't set a clear schedule for yourself, you'll either work too much or not enough.
You need to plan ahead your week so your tasks don't overlap and you'd be able to meet all your deadlines. Not everyone is cut out for the 9-5 shift, so set the hours you work best in, whether it's early in the morning or after dinner time.
Most importantly, have your to-do list prepared and be sure to stick to it. The next tip is a way to guarantee to stick to your schedule, tracking your working hours.
Tip #5: Track working hours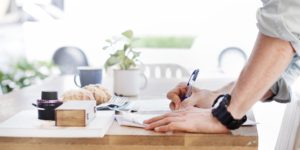 Not making time for your personal life and home can negatively affect your work; you need to have a daily specific amount of hours to work, without letting it take over your whole day. A great way to make sure you stay on track and work your daily hours is by tracking them.
Apps like ClockIn Portal or Timely can be used to track your hours, breaks, overtime, and even add shift notes for your boss to follow up on work progress.
Other apps like Toggl allow has project management integration so you can seamlessly work on your projects, post updates, and track your working hours too.
Remember to take regular breaks between work, even if it's just a few minutes to get a cup of coffee or look out the window. Breaks can help you reboot your energy and push your productivity, with a time tracking app you can easily track your breaks and make sure no time is wasted.
Conclusion
At the end of the day, each remote workers has their own work routine that works for them but by following these few tips, you'll be able to organize your work, be productive, and still have time for your personal life.