Within the state of Punjab lies a city of extreme wonder – Ludhiana. This city is one of the fastest developing ones in all of India, with a mix of tradition, culture and industry, Ludhiana is also frequented by international and domestic tourists alike. Punjabi culture is considered one of the most vibrant and colourful cultures in the world, and within Ludhiana, that wonderful culture is hard to miss. Be it a cup of delicious lassi or learning the bhangra – a traditional Punjabi dance form, Ludhiana has it all.
Navigating around this up and coming cultural hub in Punjab can be easy, the most popular way to travel would be hiring cab services in Ludhiana. It is recommended, however, that tourists hire themselves a car, self-drive cars offer an opportunity to explore and experience the city at a custom pace. Here are a few things that are considered a must-see within this city.
Local Markets
Ludhiana is full of small to medium-sized businesses that are thriving. It is highly recommended that anyone travelling through here make their way to the local markets or bazaars as they are known in this part of the world for a unique bartering experience and an opportunity to walk away with a few gems at a bargain price. Check out markets like Chaura Bazaar, Ghumar Mandi, Jawahar Nagar Camp and Kipps Market for all your shopping needs.
Kabaddi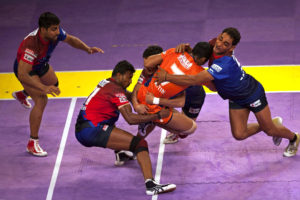 The most effective way to introduce yourself to the local culture is through one of the most famous sports in India – Kabaddi. Ludhiana is known as the capital of Kabaddi worldwide; in fact, a popular tourist activity is to hire a taxi service in Ludhiana and head to the Guru Nanak Stadium where the most high-profile Kabaddi matches are played. This stadium has played host to the Kabaddi world championships a number of times and is considered the home of international Kabaddi.
Nehru Rose Garden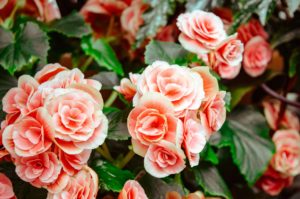 For the nature enthusiasts and botany lovers travelling to Ludhiana, the Nehru Rose Garden offers a break from the hustle and bustle of the vibrant city. This destination is one of the most visited by weary tourists looking for a quiet and serene afternoon away from the noise of a big city. This garden is spread over 30 acres and hosts nearly 17,000 types of plants amongst which are an eye-whopping 1600 variety of roses. The Nehru Rose Garden is considered one of the most romantic parks in India.
The city of Ludhiana has a rich history of the industry, between the years 2009 and 2013, the world bank named labelled Ludhiana the city with the best business environment. The government Punjab in the region has continued to work with small and medium businesses in an attempt to keep this reputation going, Ludhiana is also home to a number of universities like the Punjab Agricultural University, this is the nation's largest agriculture university and is considered one of the biggest agriculture universities worldwide. Venturing into the city using a self-driven car offers tourists an opportunity to experience the lifestyle of the local community in a private yet unique way, companies such as ZoomCar rent out vehicles that are trustworthy and reliable within this city.