While most entrepreneurs are incredibly passionate about their business ideas, trying to get the right funding can be a challenging endeavor. Any business owner who has traveled this route understands the importance of having more than one way of finding business funds. In this article, you will learn more about getting funds for your business.
Crowdfunding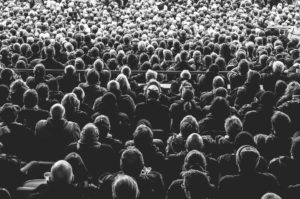 Crowdfunding is among the trending funding options for businesses. Basically, it helps you raise capital from investors but the term represents more than that since it supports several forms of raising money from various sources.
Usually, it takes place through online platforms and the main intention is to help entrepreneurs raise funds from ordinary citizens. This is a viable option when you need money quickly for business expansion. As a token of appreciation for the money, you give the investor the priority to receive the products you are developing. This can be done in a tiered system where you offer more significant gifts to people who contribute more money.
The advantage about this option is that people from any industry can use it. Even authors have raised enough cash to publish great books which would be impossible with traditional means of borrowing. At the same time, there are also platforms that are modeled after ordinary angel investing and venture capitals only that they operate online but control and regulation are tighter.  
Friends and family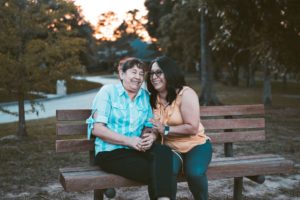 When you are seeking business funds, you might realize that some individuals are likely to consider the person requesting for funds other than the business idea. As such, when you ask for business funds from your close friends and family, you are likely to succeed quickly since they understand you better. Whether you want to use the money to launch the startup or you just want to expand the operations, your chances are higher.
However, this option has its good share of disadvantages since business may fail. If the people close to you have made significant investments, your relationship may suffer. If you want to take this route, you need to be open about the financial projections to make sure all the parties are on the same page.
Having a written agreement with clear terms should be your first step to ensure your personal relationships won't suffer. In the agreement, record the payment terms. While some people may prefer to get a share of your business, not everyone is suitable to become your business partner. As such, make sure you have common goals and expectations about the business before you agree to offer equity.
Focus on saving costs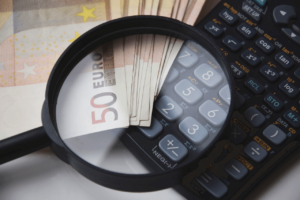 When you are running a business, money can get scarce and you will always need funds to stay afloat. But you can cut back on your operating costs to free up some money and have something to keep going.
To start with, ensure that you don't maintain redundant employees just because you think you may need them in future. If the task is not recurrent, you can outsource from freelancers and pay for the services offered. For instance, if you periodically need someone to write your marketing content, just reach out to a remote writer and pay for the article you need. This can save you lots of money on your payroll.  
If you run an online startup with most operations carried out on online platforms, you wouldn't need an extravagant office. Sharing an office means you may also make arrangements to share some equipment like printers, and computers. Therefore, you can skip purchasing capital equipment that can be shared.
You may be surprised to learn that there are tons of suppliers who are willing to give you great discounts. But you need to ask them for the discounts and you can do this with existing or new suppliers.
Business cash advances and personal loans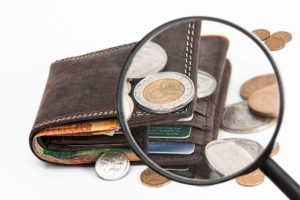 If your business has been in operation for quite some time, you may qualify for a cash advance. However, you need to have a great record of sales in the past as well as promising future prospects. Some lending companies can offer you the funds backed by credit card receipts. However, some providers ask for exorbitant rates, so it is important to choose wisely before making a decision. Nevertheless, you can get working capital loans which work in the same way as business cash advances. The good thing about these loans is that the application process is easy and you get the money quickly.
Depending on your financial status, personal loans have the potential to boost your business or damage your credit profile. If you are confident in your financial habits, you may use a personal loan to grow your business quickly. Unlike traditional loans from banks, some of these loans demand minimal paperwork and the funds are disbursed within a few days. For a small business that needs quick cash to serve more customers, this can be a good option. Before you rush to these loans, make sure you have an adequate plan in place to repay the loan.  
Factor invoices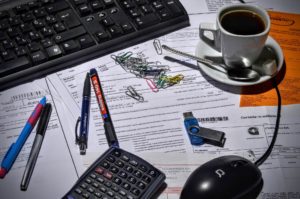 Factoring is a great way of increasing your cash flow and ensuring all operations are running smoothly. However, this is not an option for every business out there. If your business is characterized by a significant number of invoices that can take longer to be settled, factoring can be good for you. It helps you get the money quickly as opposed to waiting for the client to settle their account.
All you need to do is find someone who can factor your invoices. As soon as you turn over the invoices to the factor they are responsible for following the client for payment. You will receive the money less the fee which can be around 10% of the value of your invoices. If you have some urgent business expenses to deal with, it's better to get the money rather than wait for several months before getting paid.  
Home equity loan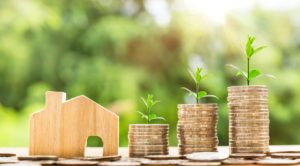 Many business owners have used home equity to get a line of credit backed by your house. If you have equity in your current residence and you are confident that your business can repay the loan, a home equity loan can help your business move to the next level. Normally, you get the money quickly.
While some businesses have managed to achieve outstanding growth by using this option, you need to be careful. If you don't have a good plan for settling the borrowed amount, you risk losing your home.
If you need money urgently for your business, the best thing you can do is calm down and study your options. Depending on your circumstances, you should choose an option that offers you the maximum benefits.