Trucking company owners know the hard work they do every day keeps the American economy alive and strong. By transporting goods all across the country, trucking company owners and drivers act as well-oiled cogs in the freight machine. But what some owners don't know is how factoring freight bills can help them solidify and grow their businesses. Whether you are a small start-up just learning the ropes, or you have a large fleet and have been in the industry for 30 years, factoring freight invoices can benefit you in ways you may not realize.
Whether you call the process freight factoring or transportation factoring, factoring invoices in the trucking industry works the same way — rather than waiting 30, 60, or even 90 days for slower paying customers to clear their invoices, you instead sell them at a discount to a third-party factoring company for trucking for immediate cash upfront.The factoring company then takes on the authority of collecting the unpaid invoices on your behalf, allowing you to focus on other priorities.
Here's a breakdown: you contact a factoring company such as Accutrac Capital and agree to sell them your invoices for upwards of 97% of the value upfront (minus a nominal factoring fee), and that factoring company then collects from your customer for you, holding the remaining 3% in reserve until they do. Once they collect on the bill, the 3% is remitted to you in a timely fashion.
Why This Benefits Your Trucking Company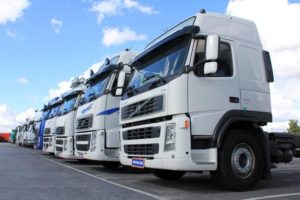 This process is beneficial because it takes away the guessing game of waiting one to three months to collect payment on a job you've already completed. In order for you to take on more loads, keep your trucks in working order and well-fuelled, and to keep your roster of drivers paid, you sometimes need cash on hand that you don't already have. This cash flow enables you to expand your fleet, hire more drivers, eliminate unnecessary accounts receivable positions, and keep your trucks on the road. 
Is Factoring Worth It?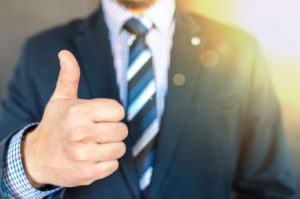 Many trucking company owners feel that it is because the trucking industry can be fickle, and oftentimes it's more important to have cash on hand when you need it. Those who factor their invoices find that consistent cash flow reduces stress and allows them to focus on the most profitable part of the job — moving more goods.  As everyone knows, transporting more loads means generating more revenue for your trucking company. 
Clearly-Defined Terms Are Always A Plus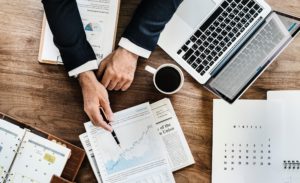 Whatever the freight factoring company you choose, the plans on offer should be straightforward, and the costs laid out clearly. Look to a factor that displays their plans upfront and center on their site. Also, make sure that when you speak with a specialist, the language they employ when explaining the process is clear and that they answer any and all questions you might have.
If you own an American trucking company of any size, get ahead of the curve by contacting a factoring company today to look into the possibility of factoring your bills. It just might save you a considerable amount of time and effort.