Tired of the usual hotel vacations? Does the camping bother you? Is the holiday home you've been dating since you were five years old? Maybe it's time to change vacation idea. A road trip might be the one for you. Many places to see in one holiday and a single requirement: the desire to get adventurous and to drive or spend so much time in the car or on the bike. Road trips, known in many American films, are becoming more and more popular.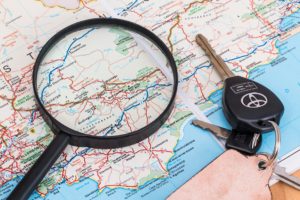 A road trip is an experience to remember but, once you decided to plan the perfect itinerary, you have to choose the right solution to live it in a fully complete and secure way. Even if going for a road trip is something classic, in the last years, there is a lot of focus on bikes. But what's the best solution for your next road trip? We are here to help you out with you decision showing you all the pros and the cons of these two options: Let's find it out together with this little statement what's hot for each of them!
| | Bike | Car |
| --- | --- | --- |
| Comfort | Not so comfy for long trip | More comfortable for every type of trip |
| Luggage | Very little space | More space for everything you need |
| Passengers | Maximum 2 | 4, or even 5 (staying comfortable enough) |
| Weather | It affects your travel | Great even with bad weather condition |
| Ownership | Cheap to buy and use | Expensive to buy and use daily |
| Night Drive | Not so safe and practical | More secure and practical |
| Parking | Easier and basically for free | Not so easy and sometimes expensive |
| Traffic | Easier to manage in traffic jam | Harder to manage |
| Time | It would take way longer | Faster |
| Safety | Not so safe, especially at night | More secure, even with bad weather conditions |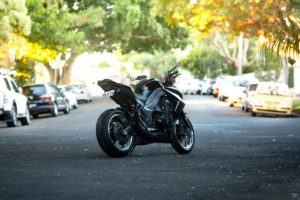 As you may see from this little statement dedicated to the main pros and cons of each solution you may choose for your next road trip, it all depends on the type of experience you want. Basically, every solution has its charm but, as you may notice at this point, a car will be so much useful, practical and easy to add to your road trip. You will manage in an easier way all your luggage and travel equipment, especially if you are up to a more complex and versatile type of trip, you will be able to travel even at night and you won't get scared by bad weather conditions.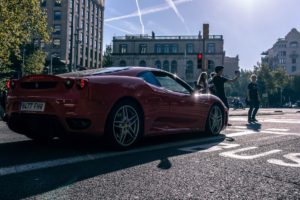 You can bring your travel buddies with you creating the perfect fellowship and plus, comfort will be the main feature of your travel. Are you interested in a road trip by car? Don't underestimate the power of rental car! Hiring a car will give you all the freedom, the convenience and the bright sides of this solution! Check out holidayautos.co.uk and find the perfect options to save and create a safe, easy and funny road trip!