Perception and reputation mean everything to a brand. If you're going to make a name for yourself in any industry, it requires the credibility that often comes from developing a positive rapport with customers and other businesses. Though most businesses set out to make a great first impression, many don't spend the time or make the effort to continually leave good impressions in the minds of others. This misstep could be the very thing that ruins your reputation and costs you a lot of time and money to repair.
How Quickly Opinions Change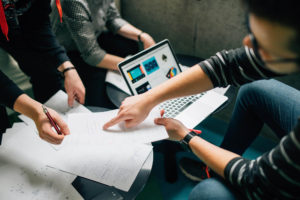 Have you ever liked a product or service and then read something about them in the news or heard from a friend or family member about a bad experience, and your perception of the organization changed? Well, that's how quickly your target audience can change their mind about your brand and your reputation. To minimize the possibilities of this happening to you, preventative measures must be taken to safeguard your brand. Below are a few common mistakes you could be making that could forever change the opinions of the very people you're trying to do business with:
Poorly-Managed Projects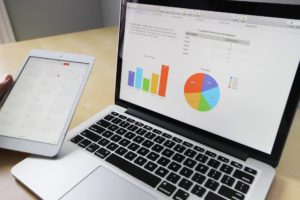 Efficient project management is necessary for keeping your clients satisfied. When managing multiple tasks for multiple clients, it can be easy to get confused on who's doing what, what's due when, and even how you're going to stay on budget. Missed deadlines, unexpected costs, and poor collaboration can occur for businesses that aren't properly managing their projects, leading to a wealth of dissatisfied clients.
Though managing one or two projects without the help of software might be easy enough, when you're dealing with multiple projects with various phases and tasks simultaneously, a lot of wires can get crossed. Project Portfolio Management software allows businesses that work heavily on projects that include made-to-order, configure-to-order, and engineer-to-order tasks, to properly plan, execute and track project progress. Companies can review guidelines for buying a PPM tool, and use this information to compare various software options and discern which one is best.
Bad Customer Reviews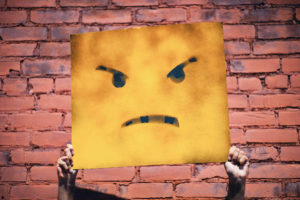 Word of mouth has always been the best form of marketing, but it can also be the quickest way to influence a negative change in perception. Customer opinions matter a great deal and can be read and heard globally with the click of a button. When a dissatisfied customer starts ranting online about a negative encounter with your business, others will quickly become hesitant about your brand and spread this bad news to others.
You can't please everyone all the time. There are bound to be customers that aren't pleased with your products or services. The best way to combat negative reviews and change perceptions of your brand is to respond, apologize, and resolve the matter publicly. This shows other potential customers that while you're prone to mistakes you're willing to admit them and find a resolution.
Bad Advertising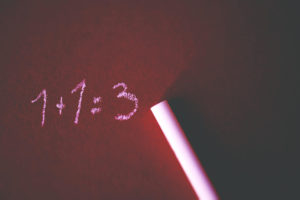 How you market yourself can impact customer perception. Marketing campaigns and advertisements that are created about your company help to paint a picture about your brand. When your marketing efforts are negative, lackluster, or obscure, it gives leeway for potential customers to formulate an opinion that may or may not be right for your brand.
Marketing, like brand development, is an ongoing process in business. Developing an effective marketing strategy that is honest, not filled with gimmicks, and relatable to your target audience is the best way to garner positive perceptions from your target audience. Marketing consultants and agencies are instrumental in helping businesses of all sizes develop a marketing concept that gives off the right impression and attracts your ideal audience.
Not everyone will like your business, and not everyone will want to associate with your brand. However, if you're going to be successful at what you do, you must continue to focus on customer perception and ways to maintain a positive rapport. Things like poor service, bad customer experiences and ineffective marketing are the quickest ways to send the wrong messages about your business. The above-mentioned solutions should be used to shed a positive light and give a lasting impression about what your brand has to offer.