Good trade shows can be an incredible way to generate excitement and interest around your business, but as most experienced exhibitors know, putting on a show worth remembering can sometimes end up costing you a pretty penny. However, this doesn't always have to be the case! If your booth is in need of some sprucing up before your next show, here are a few tips and tricks to help you stretch that dime a little further when it comes to designing and decorating.
Get with the times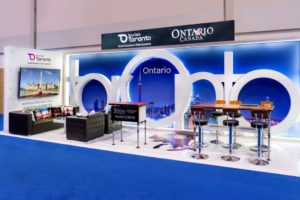 If you've been making do with the same trade show booth for a few years now, it has probably crossed your mind to start from scratch and put together a new booth in the near future. This could be a goal worth pursuing, however, for many exhibitors, an entirely new booth may not actually be necessary.
If your booth needs to desperately needs an upgrade, but still has a rather serviceable structure, simply swapping out the graphics for something fresh could be the way to go. Instead of putting together a whole new booth, you can save both time and money by replacing your existing graphics with newly designed visuals that maintain the same dimensions. 65% of the population is made up of visual learners , so updating your booth is a great time to take this information into consideration and put together an eye-catching display with thoughtful user experience in mind.
Consider digitizing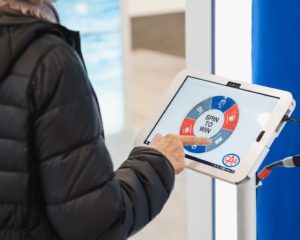 People are so used to being surrounded by interactive technology wherever they go that it almost seems inevitable that your trade show booth should go digital as well. This doesn't mean you're expected to go full Silicon Valley by putting together an immersive virtual reality experience, however, something as simple as a large screen with a short, well-shot video on loop can be a great way to catch the attention of trade show attendees and to provide further information to people who may not necessarily be interested in speaking with a booth attendant right away.  
You can incorporate more cost-effective forms of technology into your booth by for instance setting up a portable display with a tablet, allowing attendees to do things like fill in shorts surveys, sign up for promotions and subscriptions, and so on and so forth. You can even bring the ubiquitous smartphone into the circuit by creating a hashtag specific to your booth and event, getting attendees to take selfies or pictures of their favourite products in exchange for swag or other forms of validation. Just go for digitizing of logo
Promote wisely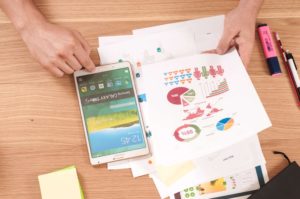 Speaking of swag, how many times have attended trade shows, only to have to empty your pockets and purses at the end of the day because they're so filled with stickers and other bits of junk you don't want or need? By picking promotional products that are of actual interest to your target demographic and that make sense to your business, you'll be able to shrink your bills and generate more leads!
Don't forget – cheap and cost-effective are not necessarily the same things. While a thousand pretty stickers might be cheaper at the onset, this isn't always true for the long run. Ultimately, it could be more cost-effective for a business that sells t-shirts to actually use some of their merchandise as promotional material, generating more excitement, interest and leads amongst tradeshow attendees than twice as many stickers ever could.
Rent a booth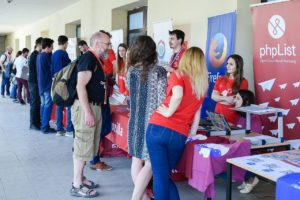 If you're new to the trade show circuit, it might not even occur to you that renting a trade show booth is an actual option, but rest assured that such a thing is quite possible. This is because not everybody has the budget – or the storage capabilities – to invest in a custom trade show booth design that is theirs to keep forever. If you fall into this category of exhibitors, look into trade show booth rental services. Just because you're renting a booth doesn't mean it needs to look any better or worse than if it actually belonged to you. It's important to still dedicate time, energy and investment into designing the booth so that it's actually attractive to trade show attendees. If you're really short on artistic skills, a full-service exhibit marketing agency like Reveal Marketing Group can really help you make the most of your display!
you can find more information on Megri's embroidery digitizing services here.