With the housing market at an all-time high, millennials and those in the market for a new home are finding it an impossible feat. The houses that are affordable get taken so quickly that being in the game is exhausting, not to mention extremely disappointing. While the market has cooled and is showing signs of cooler, even more, the rise that initially occurred was so high, that it'll take a long time, if at all, for the prices to return to a comfortable rate. These exorbitant prices along with the new trend of minimalism and the "tiny house movement", shows us a new wave of homes – vans. The younger generations are tired of the wastage and baggage we seem to live with, and in efforts to declutter and live in a more sustainable way, cargo vans are rapidly becoming the new cool.
Living out of a van is not just some kooky concept, but is rather going mainstream. Of course, there are some obvious drawbacks when space, convenience, and comfort are concerned, but with the extremely appealing aspect of no rent, unlimited mobility, along with lower gas prices, and a simple life, this option is becoming more and more popular. If you're someone who is interested in converting your van into a residence, a van like a Ford Transit Connect is a great option to go for. Here are some tips on how to begin:
Space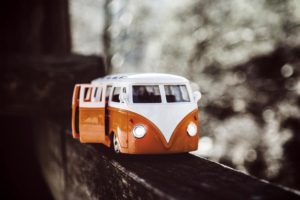 Naturally, this is one of the main concerns, as vans are quite tight. To get the most out of your van, rip out the entire interior and begin from ground zero (not the driver's seat and front, of course). Implement every space saving idea you can think of. It's time to get creative here. Your best bet will be to implement ways in which you can have hidden storage, as well as collapsible, retractable and extendable "furniture". Use the space under your bed to pack in storage, as well as overhead shelves. Clutter isn't welcome in the van life, so before you make your move, donate, throw away, give away or sell the bulk of the stuff you have. You don't need most of it as it is, so parting with it shouldn't be a problem, rather a much-needed cleanse.
Power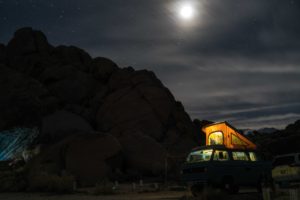 So, let's talk power. You'll be living in this van 24/7. This is home. It's only natural that you will need sources of power, for cooking, electronics, self-care etc. Getting an external source of power is recommended, as you can't have your car running all day or night. A power system that many DIY van converters have used is a 200W solar charging system. Living off the grid has never been so accessible, until now! Using the sun as your source, you will be helping the environment and saving oodles of money. With approximately 190Ah lead-calcium batteries, and 240V mains sockets, you'll also need a 12V power distribution board with mains hook-up capabilities. Once you have all this ready to go, install a LED lighting system with 0.8W in ceiling and ultra-bright 4W bulbs. You'll be lit up and ready to go!
Others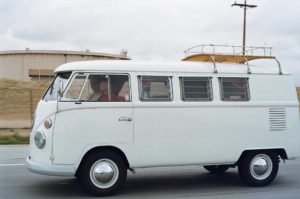 Other things you'll be needing to set up the basics in your new house van are a compressor combined fridge and freezer, shower and toilet, extendable bed that ideally sleeps 2, large hammock which can fit multiple people (for all those slumber parties!), work area with desk, hot water on demand, refillable LPG tank of 11KG, gas cooker and sink, a pressurized water system – a 70L fresh tank is best.
Making the move from apartment or house to house van is a big one, and one that needs to be properly planned out. With the help of some DIY guides, creative thinking and helpful friends, you should be ready to go. Live off the grid, save some money and give yourself the freedom of a true mobile home.