SEO practices are changing every day and the traditional practices like link buying, over the use of meta tags, stuffing the keywords to generate traffic etc are the tactics that no longer work.  
In the current scenario, changing technologies are impacting the SEO practices that promote the development of evergreen and rich content and targeting those platforms on which, your customers are hugely engaged.
White hat professional SEO services will regain the trust of customers and will also make sure that your website is safe from any sudden algorithm changes.
"Digital experts should not panic due to technology changes, as long as they have the right digital strategy in place. They should benefit from it. 
The emerging technologies will only have a positive and profitable impact on SEO if you are willing to adopt it.
Here are some future technologies and how they will affect SEO:
The Mobile Spike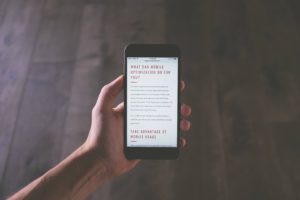 Mobile search always had a huge impact on SEO. At a point in time, people were afraid that mobile search would completely replace desktop search. Studies show that by 2020, everyone on earth will possess a Smartphone and that 60% of searches were on a mobile device. This increase in mobile searches made Google launch its mobile-first index which is better than a desktop index.
Also, Google might add an accelerated mobile pages algorithm in upcoming years and if this is implemented, AMP users will get help for making the content more competitive and having better visibility. A lot of mobile sites are replaced by mobile applications.
The applications serve a high Rate Of Interest and deliver quality content to the customers. It might happen that the other search engines replace Google.
Voice-based search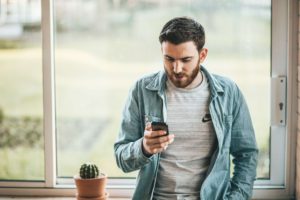 Google has been working hard on voice search and the rigorous use of voice-based search insists the importance of proper search to Google's algorithm. As per the predictions, by 2020, 30% of the searches will become voice-based.
Personal assistants like Echo, Alexa etc will depend on the content to answer all the queries correctly while analysing keyword-based questions thoroughly content creation will majorly focus on syntax and natural speech. This will also promote meeting original people for genuine content.
The future of voice searches is quite bright as keyword research will get reduced. The scope of voice-based search is appealing but it will not make any notable difference in SEO or content marketing.
Virtual reality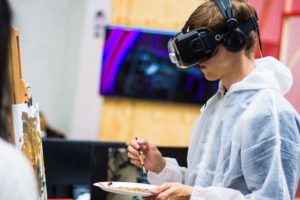 VR has gained immense popularity nowadays also concerning SEO. VR does not impact all the industries and has limited applications. Content making will remain the same for VR but instead, visual content will be created and marketed. In fact, the visual content creation can be very creative and fresh. Website owners can prepare some colourful and glorious visual storytelling content and provide a chance to the users to connect with your brand. Considering the scope of visual content creation, the video game industry has achieved immense success.
One of the important aspects of VR is that it thrives to bring real-time experiences to users.  Optimization of ads and content that can be physically pictured has a great competitive advantage.
The final thoughts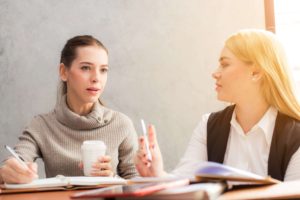 The methods might change but the basics will always remain the same. The rise of different technologies will not have a negative impact but will have a re-engineered effect on the current methods.
Just as print media was overhauled by Television, the writing rules remain the same for all. From advertisements in newspapers to the content published on blogs and social media, marketing has evolved but not changed completely.
No matter how fast and deeply technology changes, production of high quality, informative, relevant and useful content will always remain the priority best practice to survive.
If you aim to provide genuine content and follow the right strategies, changes in technology will not cause you any harm.
Whether the content has to undergo the Amp algorithm or is pulled from VR tools, the search engines will connect the users with completely genuine and reliable content. In the future content will still remain the king.