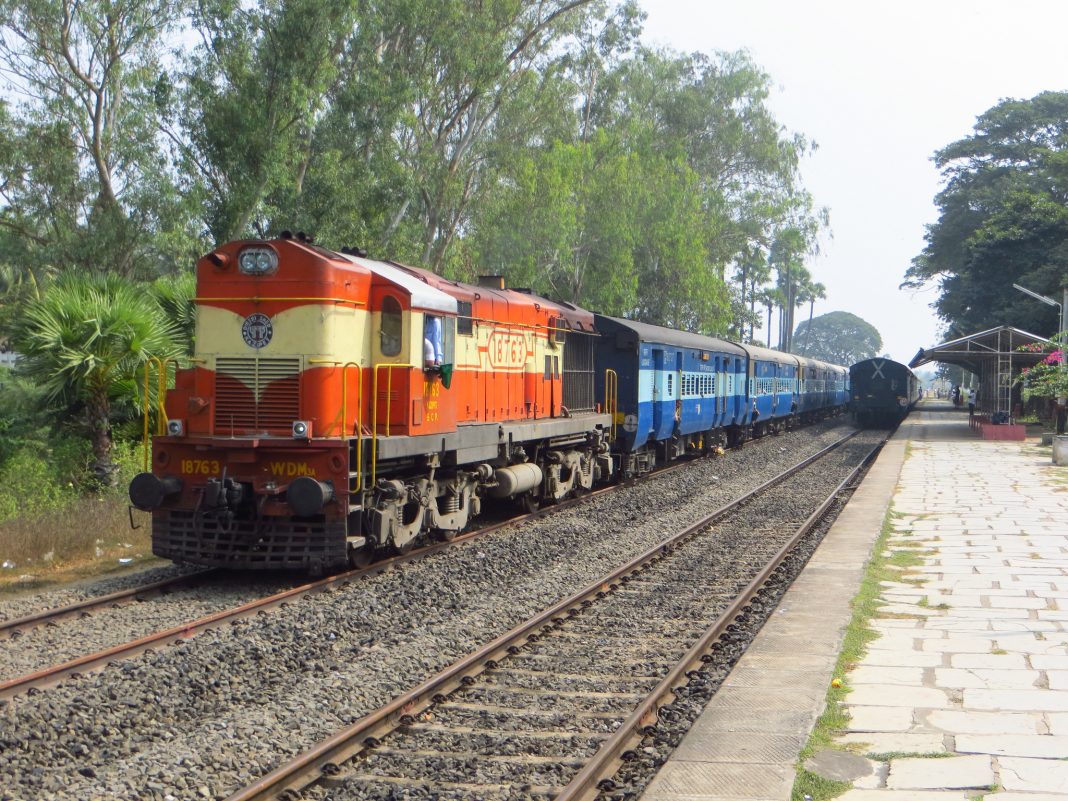 The first rail budget by "NAMO Government" officially announced by our Railway Minister of India Sh. Sadananda Gowda in Lok Sabha parliament. Budget is outlined with various trials such as improving facilities for passenger and planned an introduction i.e. bullet trains in our country.
Here are some of the budget attractions:
Food court at major station: Taking peoples food habits into consideration Indian railway has taken a long step to open food courts in all major stations which will provide variety of food stuffs. Secondly railway will provide pre cooked foods and ready to eat meals that too of well reputed brands. A check on vendors who are delivering food. Introduction of RO drinking water in trains and on stations is in planning.
Separate housekeeping: Separate housekeeping wing at 50 major stations that will be monitored for cleanliness 24 hours from various CCTV cameras. Additionally Mechanized laundry will also be introduced.
Security: 5400 unmanned level crossing removed. 4,000 women constables to be recruited to ensure safety of women another17,000 RPF constables will ensure safety for passengers. Ultrasonic system to detect any kind of problem in railway tracks. Ladies' coaches to be accompanied by women RPF constables; additional care for ladies travelling alone. 17,000 Railway Protection Force personnel to be available soon.
New trains: Bullet train between Mumbai to Ahmedabad route is also the highlight of budget. Bangalore to be gifted by new suburban trains. High speed trains will be introduced to connect all major metro cities. Speed of important trains will be also raised. Railway proposes to introduce 58 new trains that include:
5 Jansadharan trains,
5 premium Trains,
6 AC express trains, and
27 express trains
Dedicated freight corridor projects: Dedicated freight corridor projects are introduced for eastern and western corridor.
Especially for seniors: Battery operated cars for disabled and senior citizens at major stations
Mumbai local: Mumbaikars got various presents from our rail budget such as around 860 new state-of-the art coaches and 64 EMU's are introduced.
Other Highlights: Tourist trains to be introduced to link all major places of tourist interests across the country. Train connectivity to Char Dham. Railway University is setting up for technical and non-technical study. Unreserved ticketing is proposed. One ticket to reach from Delhi to Srinagar. Uddhampur to Banihal by bus and Banihal to Srinagar by train.
Other Improvements: Various improvements in railway are on line such as improved e ticketing system which will deliver 7200 tickets per minute and can be used by 120,000 users simultaneously, campaigning for ticket bookings through post offices and mobile phones will be increased. Making railway offices paper free in next 5 years and introducing digital reservation charts at stations, Wi-Fi in some selected stations and trains. Bio-toilets in trains to be increased to keep railway tracks and platforms clean.
Some other proposed plans:
GIS mapping and digitization of Railway Land. Extension of logistics support to various e-Commerce Companies.
Bulk of future projects will be financed through PPP mode.
Facilitate transport of milk through rail. Special milk transportation trains in association with Amul and National Dairy Association Board.
E-procurement will be made compulsory for purchase of 25 lakh and more
Solar energy to be harnessed through PPP by utilizing rooftop spaces of stations and railway buildings
Hospital Management Information System to integrate all railway health units and hospitals
 29 rail projects in Andhra Pradesh and Telangana with Rs. 20,680 crores will be completed
Above all, there is no announcement of any kind of increase in rail fair. So it is a kind of budget which made everybody quite satisfied. Dreaming how travelling from railways will be easier and delightful if all the proposed services are applied.