Home décor is tricky but even trickier is decorating small spaces. Being a millennial also means that pretty much all of us have had to adjust to the apartment-style of living, which automatically means small living rooms. Even the most creative of us fumble around when it comes to decorating small living spaces because let's face it, all our décor ideas come from lifestyle magazines where those beautiful furniture pieces are set up in huge luxurious spaces-space we rarely have. This article is going to help you spruce up your small living room space-with some tips on what furniture can bring that dreamy, cozy vibe you have always wanted.
Small spaces can look clumsy or clustered very easily if you are not careful. Before you really dive into that decoration phase, look at your options. Pick your paints, try to get furniture that syncs with one another rather than choosing stand-alone pieces that may look great but eventually make the decor clumsy. A minimalist attitude is the best way to go when working with small spaces but that does not mean you have to compromise your style!
To make the hustle easy, online furniture marketplaces can be the best option to choose furniture from the comfort of your home for your small space living rooms. Before you begin the hunt, look for the best online offers on furniture to bring home everything that you love without worrying about the budget.
Top 10 Furniture Ideas That Work Best For Small Living Space
Mirror, mirror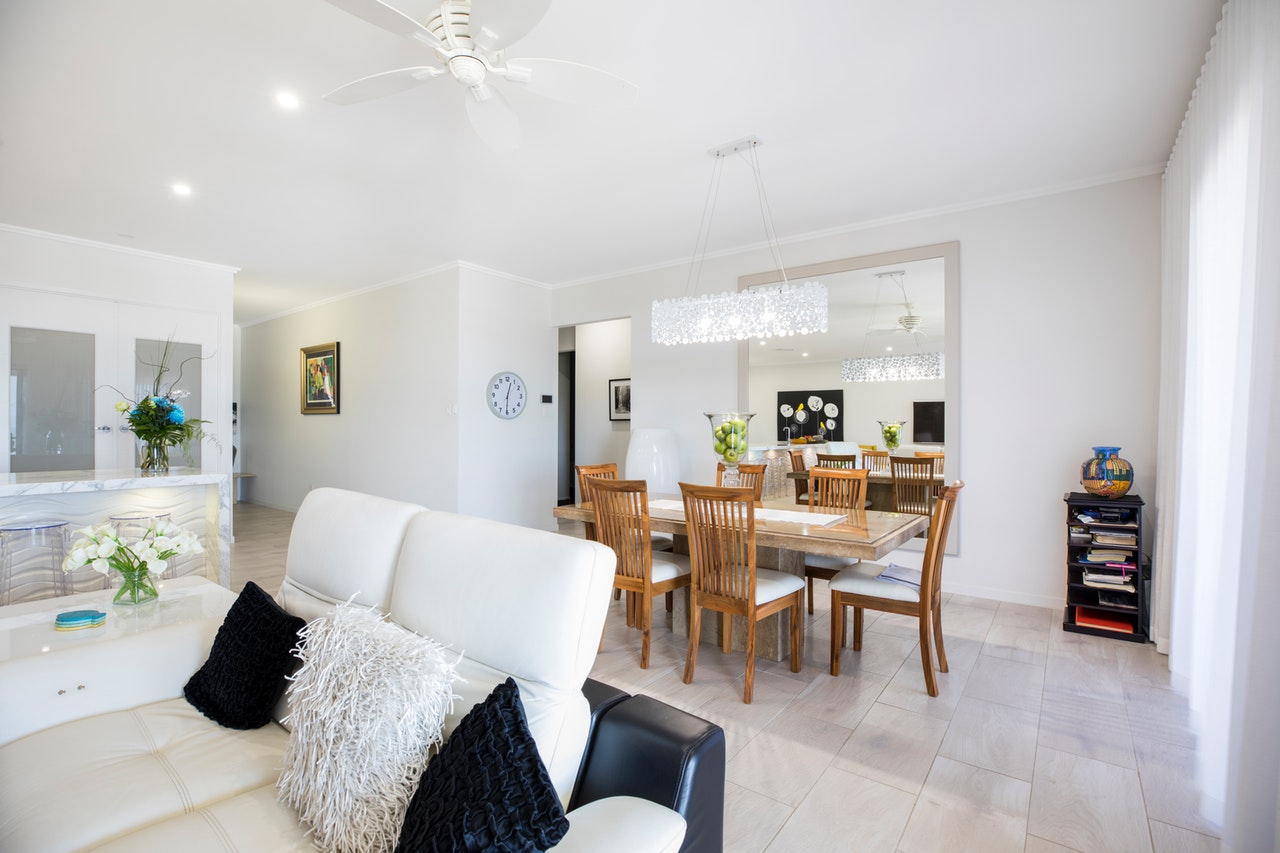 The oldest trick in the book yet works like a charm! Mirrors are great if you have a small space to work with- creating an illusion of space that immediately changes the room's appearance. Go big with a wall-sized mirror, or get creative with smaller but multiple mirrors-place them where they can reflect the statement décor pieces-or simply across a window/door to reflect natural light.
Pedestal table
A table with a pedestal base that will let you enjoy the functionality of a table without eating permanently into your already small space. The pedestal stand will allow you to place the table in corners, move it easily if need be and also customize your seating arrangement however you want! Pedestal tables are usually round, meaning you can place it pretty much anywhere with running into any sharp edges unmindfully.
Stacked Tools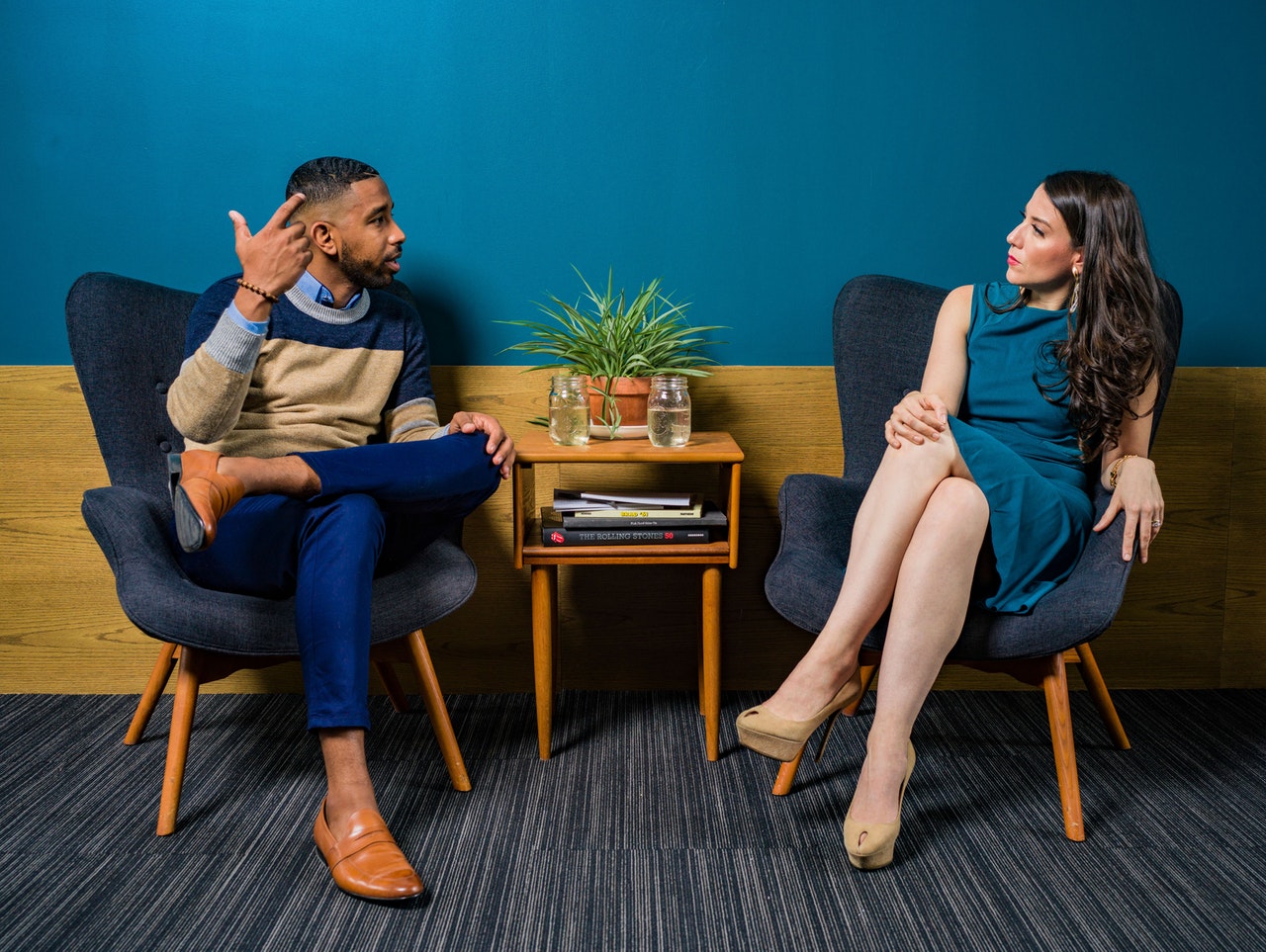 A small living space is no excuse for not having guests over, is it? Get small tools/chairs that you can simply stack over one another when they are not in use. It saves space, decorates that one corner that you thought you'd not really use, and your friends will appreciate the hospitality. You can even get them painted to match your cozy living space.
Make Use of Natural Light
Add mirrors, paint your room in hues that will either reflect or maximize the natural light available. Use semi-sheer curtains on the windows so that any natural light is not blocked. Not only it will make the room feel airy and vibrant, but it will also lift up your mood every morning.
Choose a Pretty Rug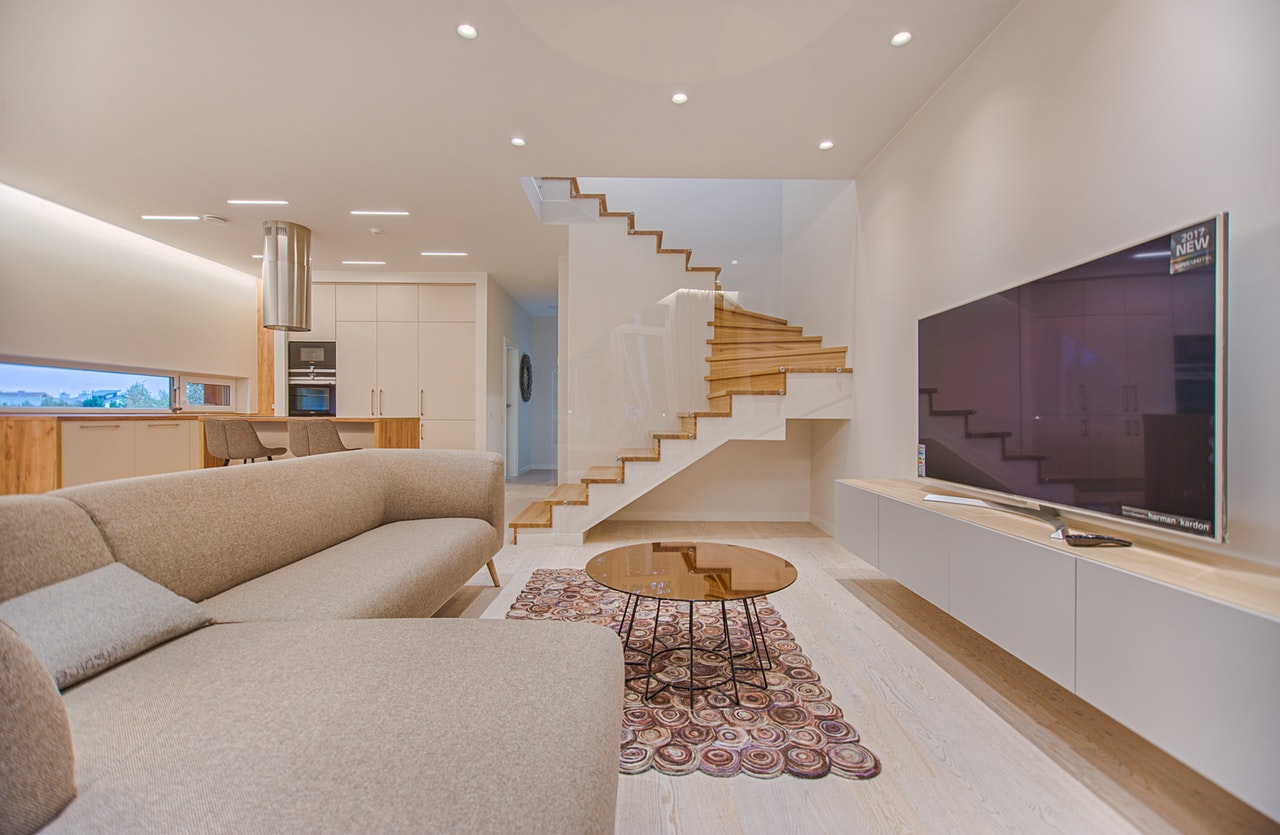 Depending on the climate condition you live in ( and whether or not you have access to a vacuum cleaner), you can go for a large-sized rug in a bold pattern, or if you like, a solid neutral shade. Rugs make space appear bigger, a larger rug will make the floor look like one consistent space-you can even make it the centerpiece and work rest of the décor around it. Besides, you get more seating space!
Choose Your Wall Paint
We all have our favorite hues, but if the prime purpose to make the most use of any available space, remember painting it right will amplify the effect. Dark, glossy shades can function as a solid backdrop for your minimalist, clean pieces or even your eccentric, colorful décor items. All white, or shades of white like cream or beige paint will make the room appear bigger as well as reflect light.
Get Creative with Storage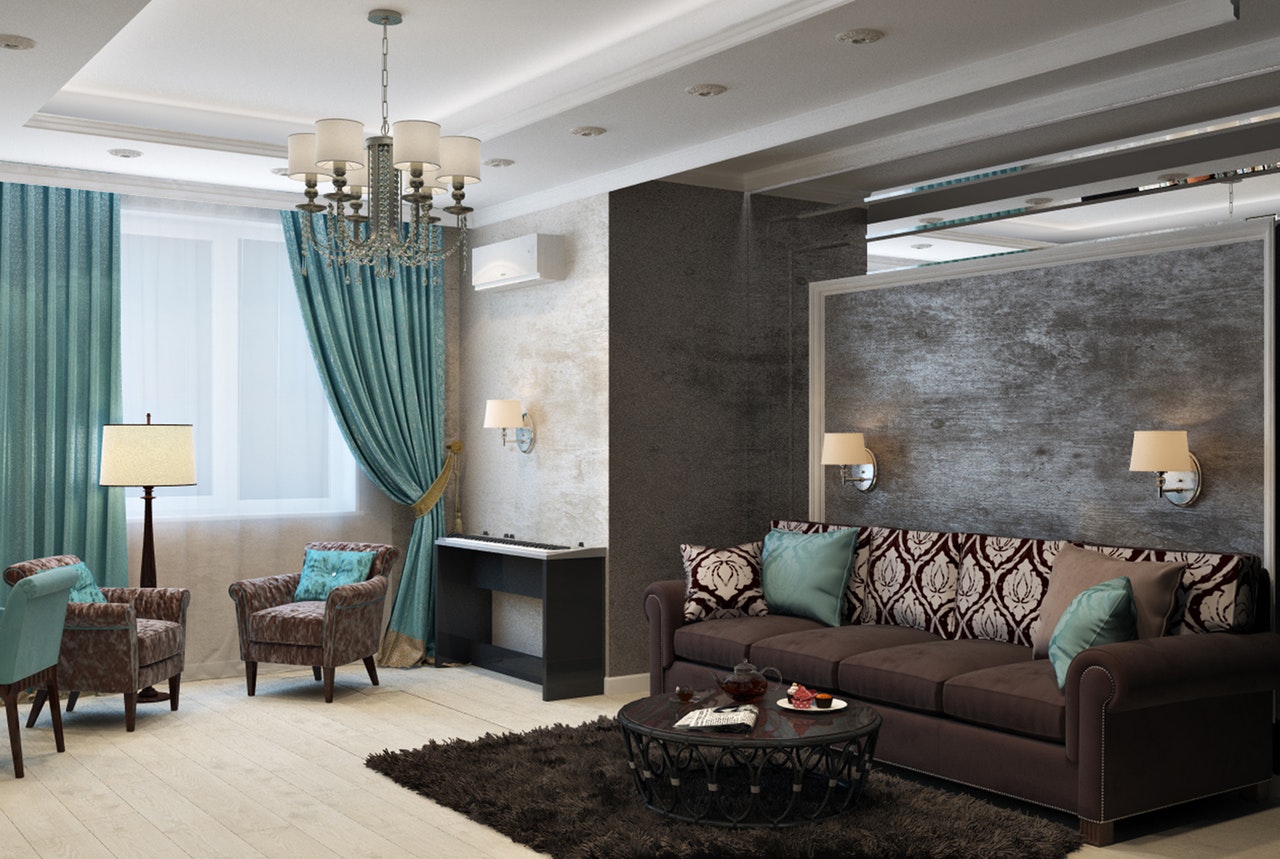 Choose furniture with storage spaces. There is no shortage in the market when it comes to multi-purpose furniture items. Choose ottomans/sofas/couches that come with storage options for your knick-knacks or books. Use cube-shaped shelves that you can disassemble, and that can both stay upright or lay vertically-depending upon the need of the hour.
Hangings Over Everything Else
Hanging things up is a great way to free up ground space in an otherwise small living room. Hang your plants near the window in colorful pots – or install hanging shelves or racks to hold your books or your favorite watch that you keep losing behind the sofa. You can even mount your television on the wall, no more tiptoeing around it! If your budget allows, go splurge on one of those hanging chairs you have always wanted to complete the cozy vibe.
Make Use of Props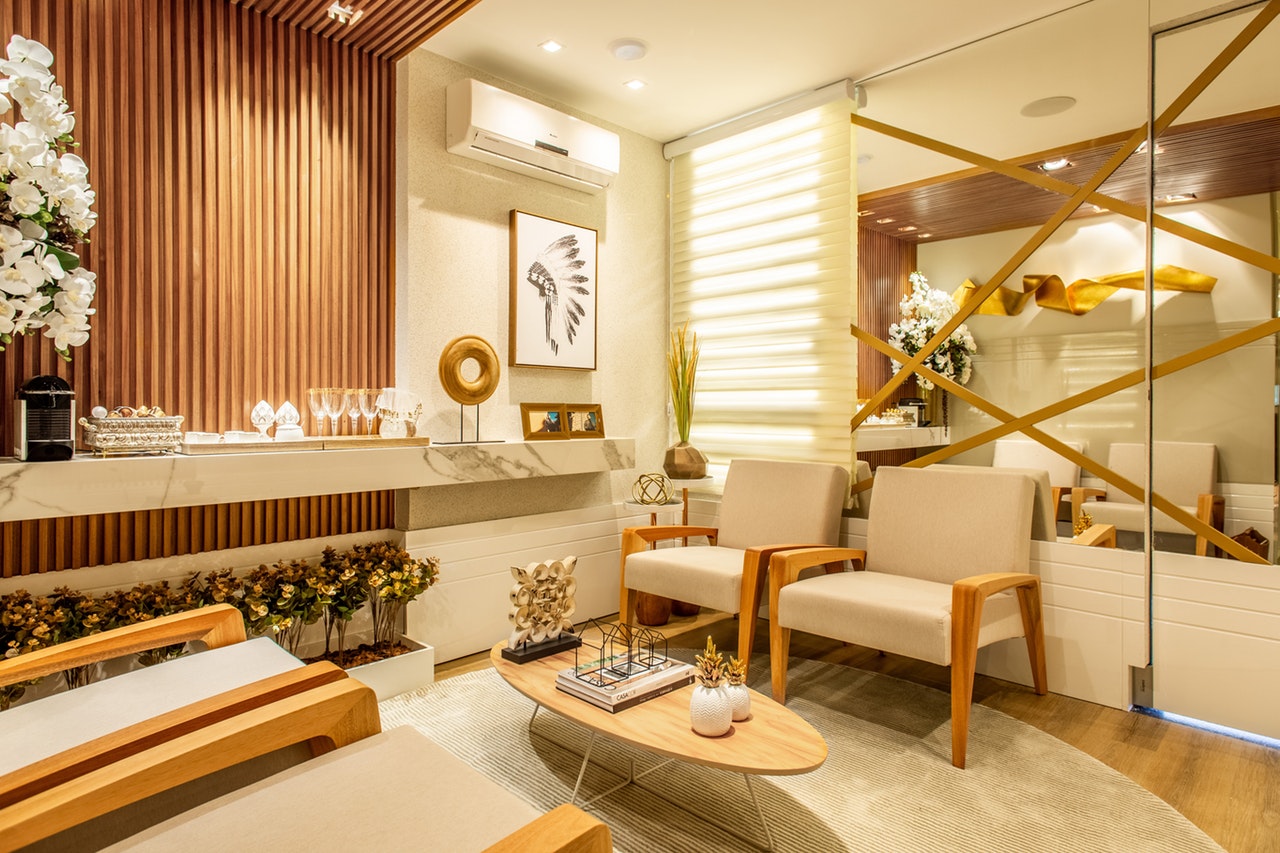 Use little things to make your space appear cozy, and not simply cramped. If you are done with hanging stuff around, or simply do not want things hanging in your face (occasionally, I mean), make use of that wall space by turning it into a gallery. Hang or paste your personal photos, worthy Instagram shots or simply quotes from your favorite novel. You can decorate with the usual fairy light strings or go a little crazy with painted thread, colorful clip-on, and anything else Pinterest throws your way. Even wallpapers are great if you want to mix things up, and the best part is that you can keep changing them!
Furniture with Legs
Rather than choosing flat, bulky furniture, opt for furniture with legs. Apart from adding to the vibrancy of the room, they also free up ground space for those occasional storage needs. It also contributes to the floor plan and makes it look more open, not to mention that open-legged furniture looks amazing with floor rugs! You can even downsize full-fledged furniture and instead opt for something more fit for space without compromising on the function. For example, get a love seat with storage underneath, an ottoman or a backless sofa that you can rearrange with other furniture pieces.
How you are placing your space-friendly furniture pieces can also influence the ultimate outcome, that is, the layout of the room. Try moving beyond traditional furniture arrangement and see what fits your needs best. You can get one centerpiece, or multiple statement pieces, as long as they complement each other. You can even open up your living room to other adjacent spaces-blending them simply by removing doors in-between, giving you not only more space to design uniformly but also to experiment more with the layout. So go ahead and set up that cozy space that invites you home.