Birthdays are like a fun day for the kids. They get super excited about their birthday celebration. They make lots of plans to celebrate their birthday with their friends and family. So, being their parents, you also get involved in their planning and try your best to make their dreams come true on their very special day, right? When it comes to the selection of the birthday cake, they become choosy.
Therefore, if you are looking for the best birthday cake for your little kid, keep their choices, interests, and desires in mind and select one of the best birthday cake for them so that you can add extra charm to their birthday celebration. Some of the flavoursome birthday cake ideas for lovely kids are mentioned below. Pick out the best one for your little ones and make their birthday a memorable day for them.
Ice Cream Cake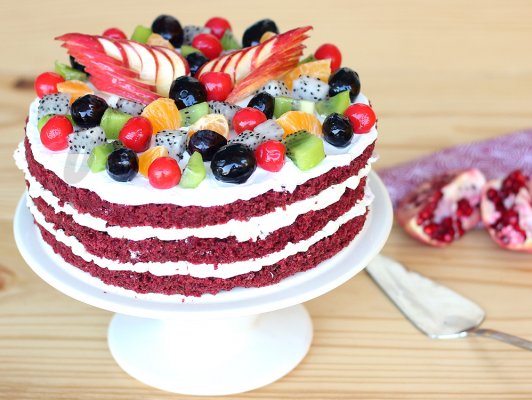 No matter what's the birthday month of a kid, they always die for melt-in-mouth drip ice cream cake. So, no need to think in deep, just go for a spongy cake layered with yummilicious vanilla ice cream. Kids also go crazy for the sprinkles, which are used to garnish the ice cream cake.
Castle Cake
A delicious castle cake is perfect to delight your little princess or prince on their birthdays. This sugar-coated cake baked in the form of a wonderful castle makes the little hearts super excited for having a slice of their birthday cake immediately. So, do not wait any more, surprise your kids with a cake that they really want to eat.
Mickey Mouse Fondant Cake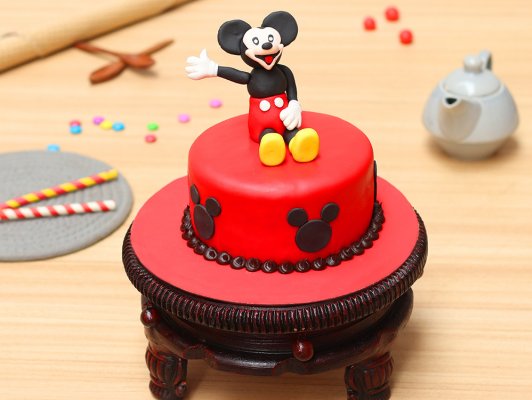 Kids are too crazy about watching cartoons on television, right? Imagine, what will be their reaction after seeing their favourite cartoon character in the form of their birthday cake. Well, surprise your lovely kid with a yummy mickey mouse fondant cake on their birthday. They will surely love to have it.
Car Theme Cake
A cool car theme cake will be nothing less than the happiness of getting a real car in the little hands. So, you can opt for a car theme cake for your little ones to delight them on their birthday. This birthday cake will bring a smile of true happiness on their faces. Also, they will love to enjoy every slice with their friends.
Minion Cake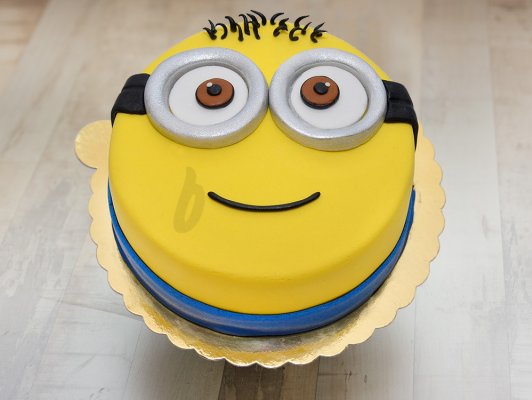 Minion is a character who is truly loved by kids. So, choosing a minion cake for the occasion of your kid's birthday will be a great idea to adore them with all your love. This cake is not only the cake that tastes amazing, but its presence among the kids will excite them for the birthday party as well.
Butterfly Cake
If you want to make the birthday celebration of your lovely kid a bit unique, then choose a colorful butterfly birthday cake for them. The little hearts not only appreciate its wow factor they also enjoy eating each and every bite of this flavorsome cake with their friends and create memories for a lifetime.
Peppa Pig Cake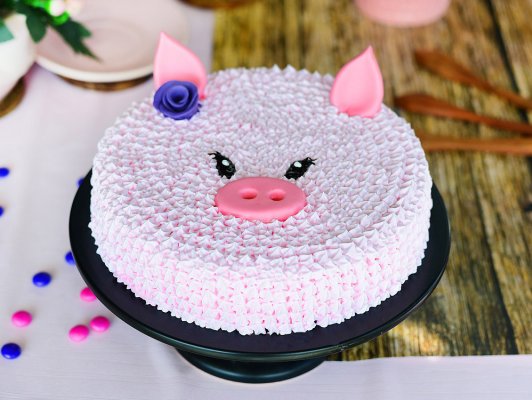 Kids are always crazy for something unique. So, why not surprise them with a unique and special Peppa pig cake on the occasion of their birthdays. Well, try something beyond their expectations and make them enjoy their birthday a little more. This cake will surely be loved by them.
Kitty Cake
Children love a kitty, so buy a cute kitty cake for their birthday celebration. Well, a kitty cake in their favorite cake flavor will enhance their excitement for cutting a cake at the birthday party. Also, they can't resist themselves to have some more slices of their favorite cake.
So, think a little different and be a little creative for the sake of your kid's happiness. Take their excitement level to the extreme height of happiness with the right selection of their birthday cake.