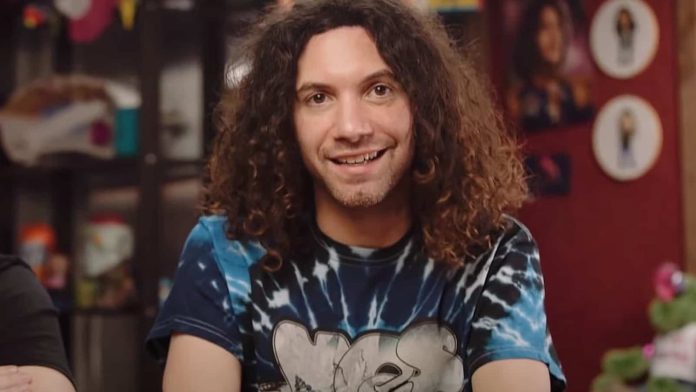 Dan Avidan is an American game show host and musician who was born in New Jersey. Dan began his career as a student at Boston University, where he studied advertising, before taking improv classes in New York City. He formerly fronted Skyhill and The Northern Hues before becoming the lead singer of Ninja Party and Starbomb. Dan co-hosts Game Grumps on YouTube, a game show with over 6 billion video views.
Ninja Party 
Dan Avidan and Brian Wecht, better known as Ninja Party, are musical comedy bands. Danny bang is Dan's stage name, and Wecht performs Ninja Brian. The band's idea revolves around a Jewish superhero without superpowers who tries to find love while saving the world.
During its 11-year history, Ninja Party has released five original albums, three cover albums, and more than 50 music videos. In 2018, Billboard positioned Ninja Party as the top comedy act with over 290 million YouTube views.
Starbomb
Dan Avidan, Brian Wecht, and Arin Hanson form Starbomb, a musical comedy group that creates and performs songs about popular culture and video games. Starbomb has produced three albums so far, including its debut, which reached number one on Billboard's Top Comedy Albums chart. Dan is the band's vocalist-songwriter on tracks like "Sonic's Best Pal," "Luigi's Ballad," and "Rap Battle: Ryu vs. Ken."
 Game Grumps
Game Grumps host Dan Avidan plays console and board games with celebrity guests such as Jamie Lee Curtis and Weird Al Yankovic on this Let's Play web series with over 5.3 million subscribers. Dan has worked on other YouTube shows, including On the Spot, Red vs. Blue, and Good Mythical Morning. Dan also co-hosts the Game Grumps web series Grumpcade, Steam Rolled, and Table Flip.
 Entrepreneurship 
Dan's decade of success as an entrepreneur has given him a unique perspective on the challenges and demands of entrepreneurship. He believes it is critical to keep your objectives current and take stock of where you're at regularly. You don't know what life will throw at you, so maintaining a modern viewpoint is essential for continuing success. Dan explains that his music career failed for approximately ten years. This failure convinced him to value the business aspects of music, songwriting, and performance.
When the popularity of Game Grumps increased, Dan had already begun writing synth-heavy songs that were well-suited to play during Game Grumps episodes. Game Grumps was not a direct result of his music, but it helped create a successful business model. The music industry is highly competitive, and being good at something isn't always enough to get attention. Dan believes that small actions can have long-term implications and that good business strategy are similar to good songwriting strategies. You need an objective and a plan for executing things, and you also need to be able to adapt to changes in your environment.
Dan Avidan has a long and varied music and internet content career under his belt. His inventiveness and enthusiasm for new work have resulted in a wide range of materials and a large fan base. Dan is no longer an enigma in the world of music, so be sure to check him out.