Since the time travelers have been exposed to the beauty of hills, the hilly town of Ooty has always topped the list. The erstwhile colonial settlement evolved into the most sought-after mountainous hamlet in South India. But with time, other settlements evolved and were discovered by the adventurous tourists. Yet, very little is known about these scenic locales around Ooty.
For a comprehensive itinerary, you can reach Ooty first and then head to each of these surrounding hill stations, one spot at a time. It is easily accessible from the major cities of Karnataka, Kerala and Tamil Nadu. The distance from Bangalore to Ooty is 278 km and takes about six hours to cover. Or, if you are already in Tamil Nadu, you can travel from Coimbatore to Ooty by car, which is barely a three-hours' drove.
Kotagiri Hills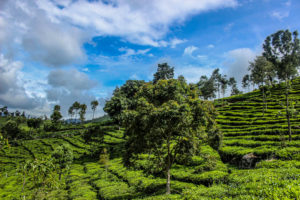 At barely an hour's drive from Ooty, you will head into Kotagiri Hills. Located at a distance of about 30 KM from Ooty, this the oldest and largest (in size) hill resort of the Nilgiris. An earlier summer retreat for the British officials, Kotagiri is a treat for the sore eyes. The forested hills and bluffs, flanked by steep cliffs, loom over the habitats below. The town offers offbeat accommodation options from eco-resorts to tree houses and nature camps. Longwood Shola offers great camping and picnic options with trail walks. The solitarily standing Rangaswamy Pillar makes for the great vantage point for the surrounding views. From exploring the tea plantations, forests, to the riveting Elk Falls, the hill town of Kotagiri will indeed be a place to remember.
Yercaud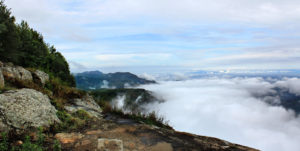 About five hours from Ooty and four hours from Coimbatore, you would find the 'Hidden Jewel of South India'. Yercaud, also translated as 'Lake Forest', is a picturesque hill station in the Salem district of Tamil Nadu. At 5,000 feet above the sea, the town is a highlight of the Eastern Ghats. For a unique experience of a hill station, explore Yercaud in its natural abundance. The dense forests of teak, sandalwood and silver oaks, are also home to a wide species of animals, birds, and insects that make this a natural sanctuary. Visit the Killiyur Falls or the Botanical Garden. Or spend a relaxing day at the Emerald Lake, surrounded by greenery and boutique resorts. Take a tour of the coffee and spice plantations, orange orchards and other tropical fruit farms, and refresh your senses with the fruity and spicy aromas. If you are travelling in May, then don't miss the Yercaud Summer Festival, celebrated for seven days with a flower show, village fair, and boat races.
Coonoor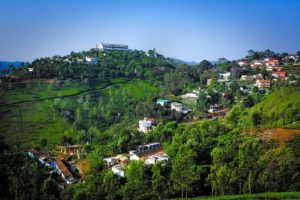 At roughly an hour's drive from the town of Ooty, you can reach Coonoor. Also called the Darjeeling of Nilgiris, for its exquisite view of the hills, Coonoor is the second largest hill towns of Tamil Nadu. Yet, untouched by the bandwagon of commercial tourism. Though a part of Tamil Nadu, the town of Coonoor has a very distinct culture of its own. This historic town is quirky and quaint in its own way with traces of colonization, natural trails, mountainous weather, the lush tea plantations and hospitable locals. From its 100 years old tradition of food, art, and culture, blended with the contemporary lifestyle, Coonoor is indeed an alluring hill station that needs to be explored and discovered.
Ketty Valley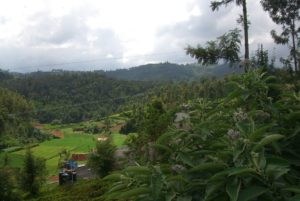 Just outside Ooty town, at a distance of about 4 KM, you will discover the Switzerland of Nilgiris, with terraced landscapes, and lush green grasslands. Ketty Valley is a paradise for nature lovers and photographers. Unlike many other hill stations, Ketty Valley is relatively quiet and away from the touristy activities, which makes this is a truly relaxing place. Take a ride on the Ketty Valley train through the dense deciduous forests and verdant valleys. If you're heading from Bangalore to Ooty by car, we recommend stopping at Ketty first.
This summer, if you are planning to enjoy your holidays with your family at a calm and nice hill stations then definitely head to Ooty, if you should, but don't forget to visit these exotic locations, hidden from the populist views but absolutely worth exploring.