Modern media and the internet have provided a wealth of new ways for businesses to reach their target audiences. As a result, some people now neglect to think about more traditional forms of marketing and advertising such as print, telephone marketing, and mail outs. However, businesses that do not include traditional forms of marketing in their marketing mix may well be missing out on highly effective ways of engaging with people.
Marketing by postal mail is still something that can be used to good effect for a number of reasons, which we will look at here.
Online Marketing Over-Saturation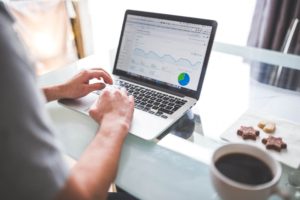 While online marketing does offer a lot of possibilities, due to the fact that most people now spend a considerable amount of time online each day on their mobile devices as well as their computers, data suggests that the frequency at which people see promotional messages while they are online has led to them naturally tuning out advertising. Some studies suggest that people see as many as 2,000 different promotional messages, adverts, marketing tweets and social media posts, and marketing emails every day. As you might expect, they ignore the vast majority of these, and an online marketing campaign has to be extremely well targeted, timely, and relevant to cut through the huge amount of advertising the user sees, to actually have an impact on them.
When it comes to physical mail that people receive at their homes or offices, the volume that any given message will have to compete with for attention is far, far lower. This means that promotional materials sent out in this way are far more likely to be read and remembered.
Mail Marketing Helps Brand Recognition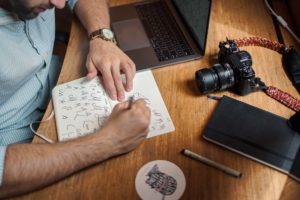 Another good reason to do mail marketing is that it can really help with brand recognition. When you send out your promotional materials in branded printed envelopes, with well-designed information inside, you are giving the recipient more physical and visual reminders of your branding. When you use custom envelopes, as well as branding what is inside, you are making your brand visible, whether the person opens the letter or not. It is thought that people tend to only remember a brand after they've seen it around seven times. Using custom printed envelopes, letter headed paper, and sending out branded flyers and brochures can achieve several views of your branding in just one mail out.
Mail Marketing is Great When You Want a Local Focus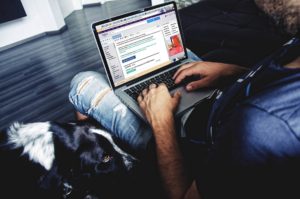 Another reason why you should consider using a professional mailer and envelope printing services company and producing a 'snail mail' marketing campaign is that it can be very well targeted if you want to approach people in a specific area. This may be because you are a locally focused business, or because you want to try out something new using one focused location as a trial. Mail marketing is the most efficient way to ensure you are reaching people in a given location. Even though you can identify locations when targeting people online using things like their social media data, using addresses is really the only way to narrow things down to specific neighborhoods or to target people with specific kinds of homes.
As an example, there would be no reason to invest in sending out promotional materials for your home improvement company to everybody in an apartment building where they weren't able to make physical changes to the property. You won't be able to tell online who this applies to. However, it is very easy to establish which addresses would be the best suited and send out materials to them. This allows you to target in ways that are not possible online and keep costs and waste down when it comes to planning your campaign.
You Can Send Out Physical Items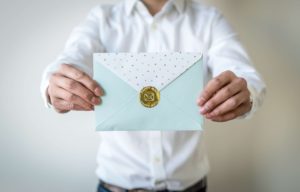 Yet another good reason to use physical mail outs is that you can send items that people can keep around. Whether it is a small free gift with your branding on it or a glossy, attractive brochure, the only way to get your physical materials into the hands of your target audience is to put them in your printed envelopes and send them out directly! You shouldn't underestimate the power that having something they can physically hold and read as opposed to look at on their web-enabled devices can have on how well people remember your brand, and how much time they spend browsing through your catalog.
You can run all kinds of campaigns using direct mail, and if you shop around you can find companies that will provide cheaply printed envelopes and other branded materials you can use to ensure you get the best return on investment when you use this approach. Why not look at where you can get the best custom printed envelopes and flyers today, and start planning to add mail to your marketing strategies?
Content written by Megri outreach a professional agency carrying blogger outreach by email.