Take in a view of the city at the top of the N Seoul Tower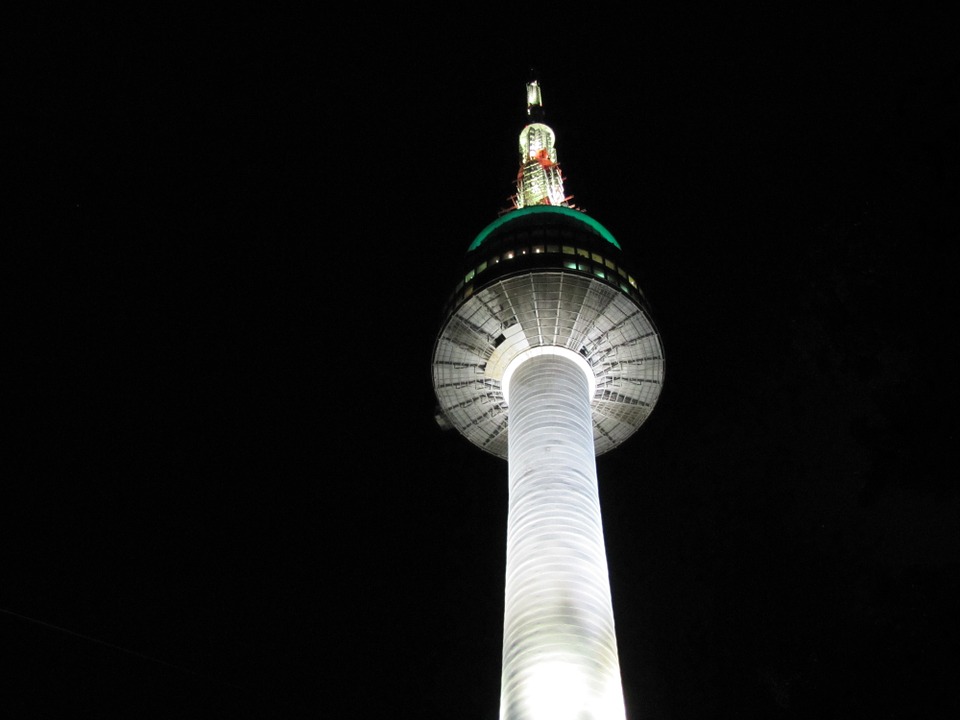 Commonly known simply as the Seoul Tower, get an elevator to the top and you will be at the second highest point in Seoul. The tower is a national landmark and at no other location in Seoul will you find such breathtaking views. Unfortunately, you, along with 8.4 million other tourists per year, will have to pay a fee to reach the top of the tower. But if you have a camera, it is certainly worth the money. A 2012 survey even concluded that foreign tourists ranked the Seoul Tower as the number one tourist attraction in the city. The Seoul Tower's main use, however, is as a broadcast tower for South Korean television broadcasters.
South Korean food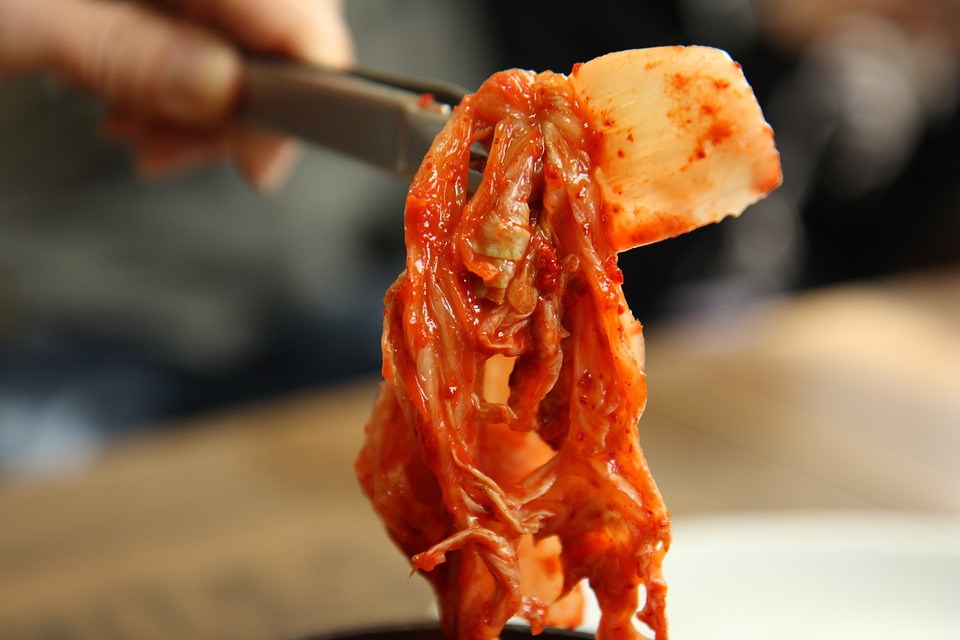 Visiting South Korea? Then you must explore with your stomach. South Korea has a variety of yummy foods to try. Take it from me, you have got to try kimchi, the fermented vegetable side dish which is almost always served with every meal. Bulgogi too is another scrumptious dish which is made of thin marinated slices of beef or pork. Korean cuisine is largely based on rice, vegetables and meats, although fish and sea food are highly popular and a big part of the South Korean diet. Evidence dating back to the 12th century suggests that age old run-of-the-mill Koreans ate a diet made up of mostly fish and shellfish -shrimps, oysters and clams – whilst pork and other meats were reserved for the upper classes. Now, I bet many of you reading this are waiting for me to mention the dog. Well, you should know that dog is far less popular today than it used to be – dog meat is now regarded in Korea as a health tonic rather than a staple diet. Young Koreans see dogs as pets rather than food. Moving away from dogs… be sure to sample some traditional South Korean barbecue – in South Korean BBQ restaurants, you sit at a table with your own personal grill in front of you, order your meats before enjoying a culinary delight with all the Korean side dishes to accompany your delicious barbecued meats. Korean street food is equally as pleasant, check out this guide for a detailed list.
Visit Everland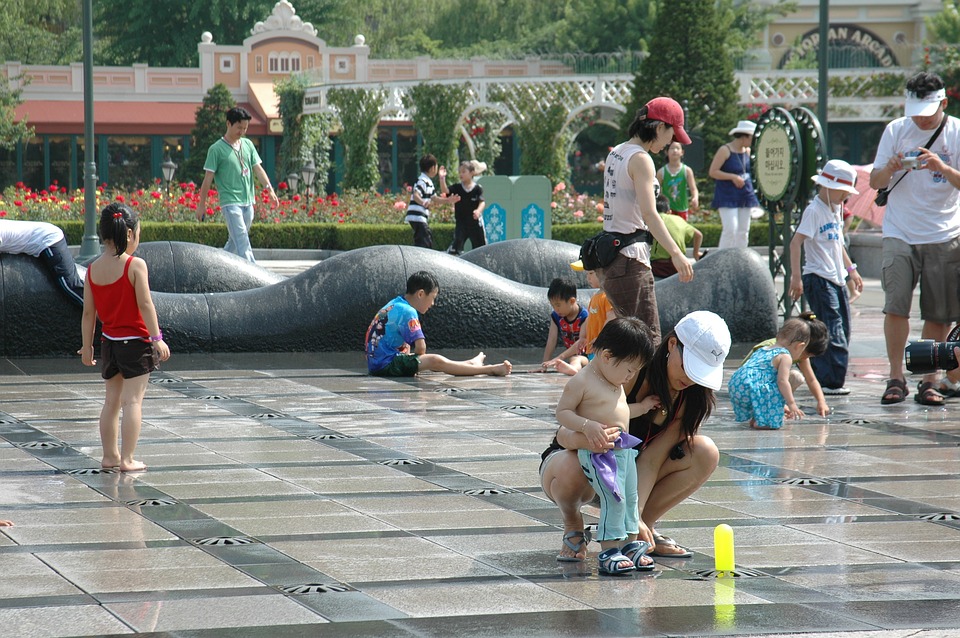 Everland is South Korea's largest theme park. Along with its various roller coasters and theme park rides, Everland also features a zoo and a water park. The theme park receives 7.3 million guests annually so it is very popular. To escape the long queues, try visiting on a weekday and avoid weekends where, for obvious reasons, the park is much busier. Some of the areas in the theme park include; ZooTopia, Magic Land, American Land and European Adventure. If you are a fan of theme parks, then Everland is certainly worth a visit. Shout out to Lotte World – another theme park in South Korea which theme park lovers should check out.
South Korea's sports stadiums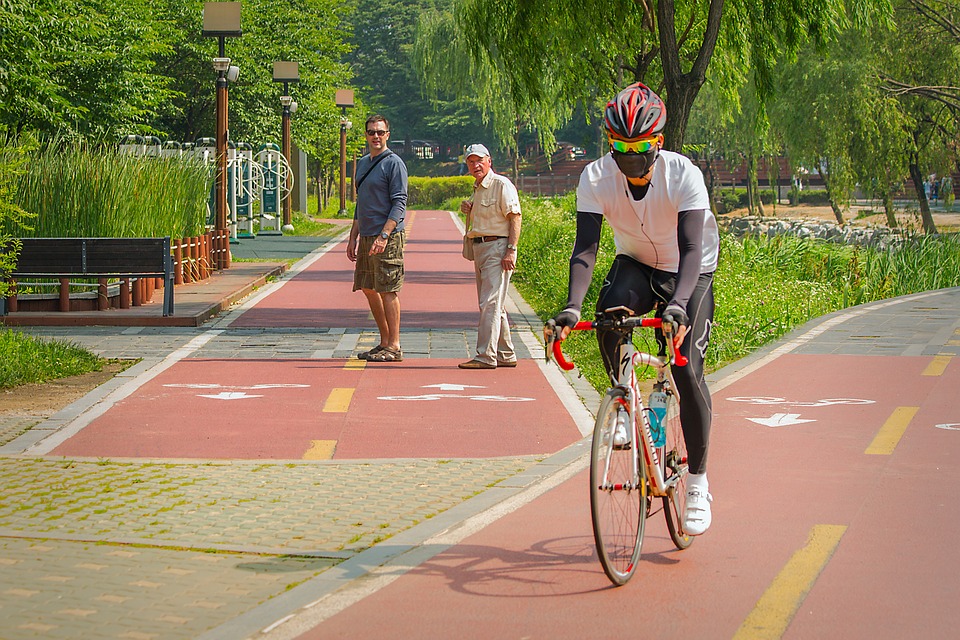 Esports in South Korea are massive. If you haven't heard of sports by now; have you been living under a rock? Think competitive, professional gaming. Although exports are one of the biggest growing industries worldwide, nobody does sports like the South Koreans. The South Korean capital, Seoul, is home to two sports stadiums which are dedicated to and built specifically for sports tournaments. The newest stadium, the OGN e-Stadium, located in Sangam, western Seoul, was built after a $4.3 billion investment from the Seoul Metropolitan City Government and the Ministry of Culture, Sports and Tourism. The stadium boasts a theatre-like facility with a seating capacity of 1000. Truly modern in design, the complex has comfortable spectator seats, a top of the end sound system and separate changing room and exits for players. South Koreans are serious about their professional video gaming scene. Incidentally, gaming is viewed as a social event in the country and is readily played by South Koreans of all ages. Some TV channels in South Korea are dedicated to broadcasting sports. Viewers can even bet on the outcome of the sports matches that take place in the stadiums and on their television screens. The top ranking South Korean sports athletes are idolised like rock-stars with some having up to 1 million followers on Twitter and Facebook, not to mention the millions that they have in their bank accounts. Taking in an event at one of the two dedicated sports stadiums in Seoul (the other is the Yongshan esports stadium) is certainly an eye opening spectacle and definitely something worth doing.
Gangham Style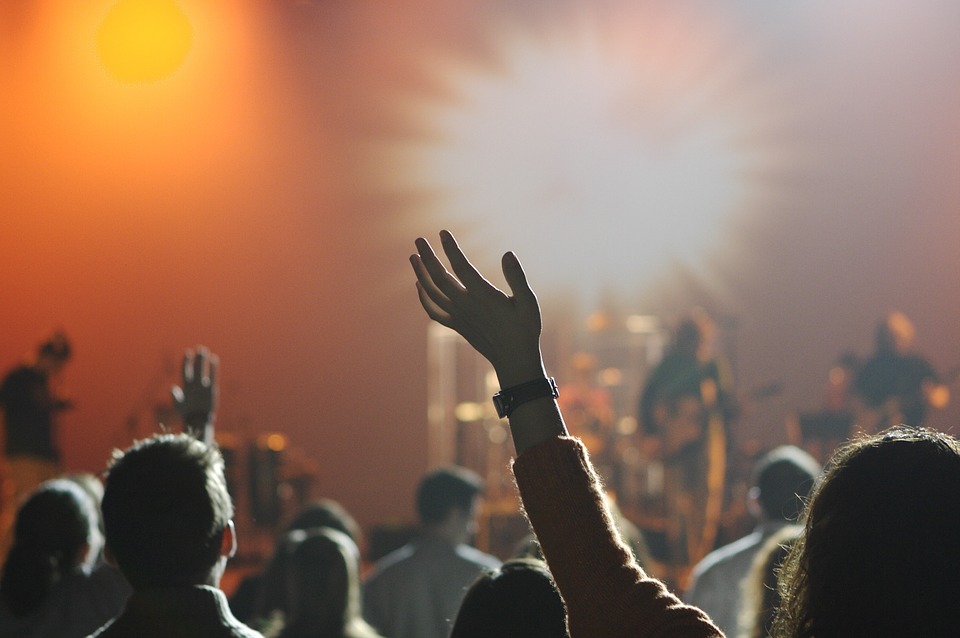 Here's something new for you – South Korean pop sensation PSY's internationally known song, Gangnam style is named after the Gangnam district in Seoul. You heard it here first. Upon your visit to the Gangnam district, you can begin to understand the song lyrics, lyrics which satirize the rich and luxurious lifestyles of those that live there. You will come across locations which were shot in the music video to the song and you will no doubt hear the song being played at some point in one of the many night clubs. You probably won't see PSY himself performing but you may witness an impersonator or the man himself. Think the North Korean version of an Elvis Pressley impersonator.
Venture to the North Korean border
Feel like staring into the eyes of a stationed North Korean soldier? If you answered anything other than no, then this is the trip for you. Despite being the world's most heavily armed border, the Korean Demilitarized Zone (DMZ) is safe to tour and is visited by thousands of tourists each year. My personal favourite, getting to the border requires a 90-minute coach ride from Seoul, the DMZ can only be visited as part of a guided tour. The grim reality of what the North Koreans face is a reminder of the continuing hostility between the North and South. Although tensions between the North and the South have been high for decades, the pressure that US forces are currently putting on top of the North courtesy of President Trump has really escalated the tension to levels never seen before.
Book your tour here!