Europe offers this world the richest and varied heritage of mix of different cultures. All these cultures have their own particular essence which has an aura to make us go crazy for them. Anyone who has visited and toured Europe might understand the feeling you get the moment when you land on the cultural land of Europe. It has got so much to offer you with. There are plenty of things you cannot afford to miss out if you are in Europe like The Best European Events Happening in Europe, you just can't miss any of it because all the fun part is contained there only.
The Best European Events Happening in Europe:
Festival of Lights in Berlin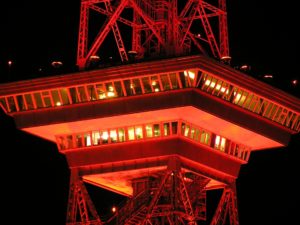 It happens around in the month of October where there is a joint and collaborative effort of all the local and many renowned famous world artists take the responsibility of illuminating the city. The monuments, the heritage sights, landmarks, and buildings start to illuminate with lighting.
La Mercè in Barcelona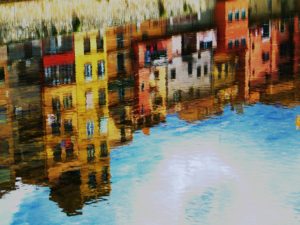 It is celebrated from September 18-24th. This festival is a beautiful way of saying goodbye to the warm months of summer. There is a complete craziness that could be seen on the streets with dramatic fire run on the streets. The people gather to make human towers by piling up on one another.
London Cocktail Week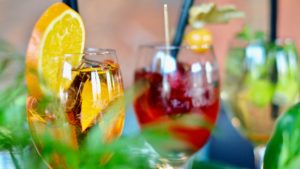 It is celebrated in the month of October from 5-11th October. We all know London is a place famous for numerous things but there is one thing here which you can never bail out on which is the rich drinking culture. At this time of the year, the city rejoices and enjoys its nightlife with the bars offering their most special and decadent drinks to the people.
Madrid Live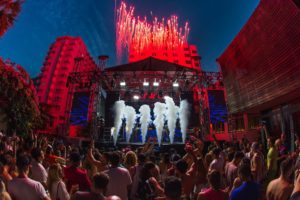 It happens on 30th October. It is a rock music festival which no one has ever missed. People have been swarming like flies on this day to watch the music festival and you can expect many dragon and exciting music acts there.
The Paris Autumn Festival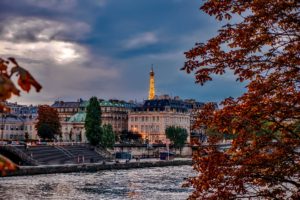 It starts from September 9th onwards. This is also known as one of the most celebrated art festivals in the Europe. When you are here you can witness all the original dance performances, theatre gallery exhibitions and if you are lucky then you can watch a special screening of a movie as well.

Venice is one of the most beautiful cities in Europe and out of every place this place is most renowned for its annual film festival. You can catch the premieres of some of the upcoming films and enjoy the level of stardom it has got. 2017 is the 72nd year of this festival.
All the above-mentioned events and festivals must have increased chances of visiting and touring Europe with the first priority on your bucket list. Plan your trip accordingly so that you can have fun as well as witness the crazy events here as well.