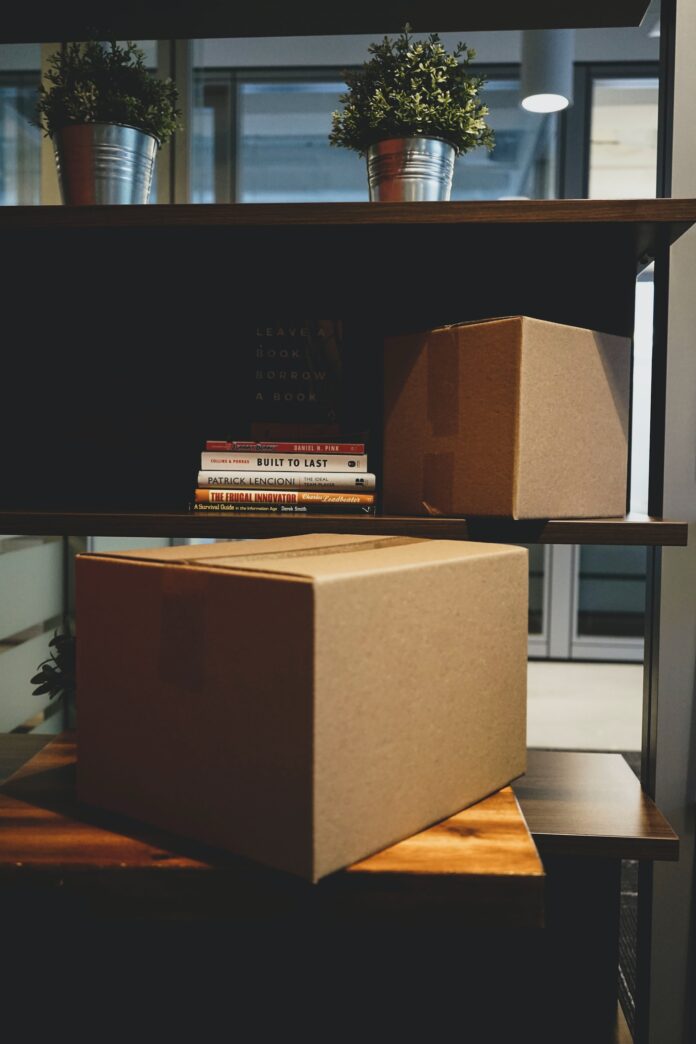 Keeping shipping expenses low is essential for small business owners. This can be done by negotiating discounted rates with shipping carriers based on your shipment volume.
The United States Postal Service is an excellent choice for small businesses, offering competitive and reliable shipping services. Its domestic and international shipping options are affordable and fast.
Corrugated Cardboard Boxes
It may be complicated to create shipping boxes because several types of factors need to be considered. Corrugated cardboard is an excellent choice for shipping because it can withstand a lot of jostling and rough handling on the way to its destination. While it's not as thick as wood, it's much thicker than paper. It can also be reinforced with liners to safeguard the product inside from mechanical shock, jerks, and vibration. You can find corrugated boxes – from regular slotted ones to telescoping designs for fragile items.
Besides being sturdy, corrugated packaging is relatively lightweight, making shipping easy. This can save you money on shipping costs because most courier services base their fees on weight.
Cardboard boxes can also be printed with vibrant colors and detailed graphics to boost your brand's image. They are also highly customizable, allowing you to match your box design to your company's image and branding. However, if you opt for digital printing, your labels may not stand up to wear and tear, as well as lithographic prints.
Kraft Paper Boxes
If you need packaging for delicate or breakable products, such as porcelain figurines and silverware, kraft paper boxes are the perfect solution. They offer protection for fragile items and can be padded with kraft bubble wrap or foam peanuts for added security. They can also be reinforced with kraft strapping or stretch wrap to reduce the risk of damage during shipping.
Another benefit of kraft boxes is that they are often less expensive than cardboard alternatives. This is mainly because the paper is made from renewable materials. In addition, the kraft process is less environmentally harmful than conventional paper manufacturing methods.
Additionally, kraft boxes can be used to ship a variety of products. For example, e-commerce companies can use them to store and ship their goods. They can also be customized with a design and lettering to make them more enticing to customers. In addition, kraft boxes are ideal for storing products such as baked goods and takeout foods. They are resistant to heat, moisture, grease, and rough handling during shipping.
Polyethylene Boxes
If you're a small business selling merchandise online, shipping materials are essential to your success. The right boxes and mailers protect products during transit and create a positive unboxing experience for your customers. Plus, they can save you money on shipping fees and help you remain competitive as a small business owner.
Polyethylene Boxes are durable, chemical-resistant, and economical for storing and shipping equipment. These boxes can be an excellent alternative to traditional cardboard or wood storage methods requiring expensive shelving and equipment. Easily sanitized and reusable, these plastic boxes are available in four standard sizes that accommodate 55-gallon drums.
Your local grocery store is another excellent place to find inexpensive packaging supplies. Often, stores give away produce and food containers earmarked for recycling. In addition, most major shipping companies offer free shipping boxes if you use their services. These options can save you a few dollars or more on a few hundred dollars worth of shipping supplies. However, they limit you to a particular company's brand of supplies and are unlikely to meet all of your needs.
Polypropylene Boxes
The proper packaging for your products is essential. Not only is it a way to make your brand stand out, but it also helps ensure safe transport and prevents damage during shipping. Various options are available, but choosing lightweight packing materials such as air pillows, bubble wrap, Versa Pak wadding rolls, foam inserts, or Excelsior can keep your warehouse operations running smoothly and help you save money on shipping costs.
Another option for cost-effective shipping is to opt for flat-rate packaging, which offers a set price for your shipments regardless of weight or size. This can be particularly beneficial for small businesses, as it will allow you to budget accurately and avoid fluctuations in shipping rates due to fluctuating sales.
Lastly, poly bags or mailers are eco-friendly for soft products like clothing or beauty supplies. They can be digitally printed to offer a luxurious unboxing experience and are ideal for mailing deliveries, subscription boxes, and more. They are also suitable for small parts and samples and have the added benefit of easy closure without needing tape or stickers.
Plastic Boxes
Plastic boxes are sturdier than cardboard or padded envelopes, making them an excellent option for shipping items. They can be manufactured in sizes that meet specific needs and molded with foam inserts that contour perfectly to what is inside. They are also a cost-effective choice for storage, providing a tailor-made solution for drawers in workplace or workshop spaces. They are available in preconfigured LISTA drawer sets and standard and anti-static versions.
Cardboard and corrugated shipping containers remain popular for packaging lightweight items due to their affordability. Still, they can be easily damaged in transit if not adequately protected with internal padding materials like bubble wrap or packing peanuts. Choosing the right box type and keeping your shipping goals in mind helps you streamline your packing process for peak efficiency.
If you're looking for a box that can be assembled quickly and securely without needing tape or stickers, roll-end lock-front boxes are your best choice. They have a clean, finished look and feature a locking front that rolls over tabs and locks into place to provide the most secure closure for shipments of new products, subscription kits, and small parts.