Revitalising a garden can be a lot of fun, especially in the warm summer sun. However, you might have little money to spend on that garden if carrying out improvements on other parts of your home has seriously depleted your bank balance. Luckily, there are cost-effective remedies for this issue.
In many instances, it can be simply a matter of finding new uses for what you already have, thus sparing you a need to shell out for fresh supplies. We have some examples of how this can work…
Carefully plan your intended transformation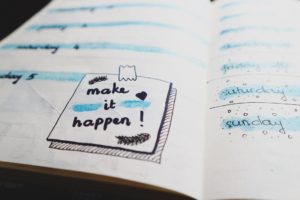 If you are a cash-strapped gardener, there can't be many things worse than spending what little money you have revamping your space only to realise that you blundered. In that situation, you might have to save up before returning to the drawing board, so try to get it all right from the start.
This could involve following House Beautiful's advice to measure out your outdoor space and source the best possible materials to prevent you needing to replace them quite as soon.
Invite several people to come over and help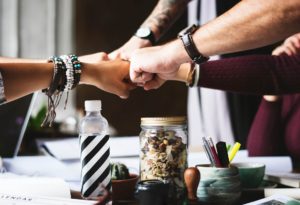 Though many of your friends might have busy lives, they will appreciate you inviting them over for a BBQ and drinks. However, offer these on the condition that the invitees are willing to assist you in clearing the garden, digging over beds and planting new plants.
For them, garden responsibilities wouldn't necessarily be time-draining, as you could have these people paint existing fences instead of setting up new ones.
Paint indoor furniture to make it outdoor-ready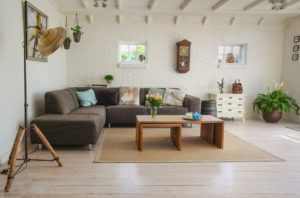 If your garden lacks furniture, you could source tables and chairs from indoors. Of course, one potential problem here is that this furniture disintegrates relatively quickly due to not being well-suited to outdoor use. However, you could somewhat counter this possibility by applying paint.
While this tactic wouldn't magically make this furniture indestructible for when it is regularly subjected to the elements, it could suffice until your budget can stretch to more apt furniture.
Save space with tiered planters and fold up furniture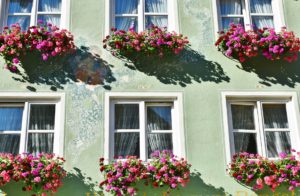 When garden space is at a premium, you might think that having your garden extended – potentially at a huge financial cost to you – must be the only way forward. However, you could instead minimize your use of ground space by setting up tiered planters and putting fold up furniture in that garden.
The former would enable you to display plants in a manner akin to showing books, while fold up furniture can be stacked away space-efficiently when temperatures are colder.
Wait until late summer before sourcing spring bulbs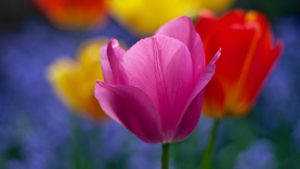 Though spring bulbs look great, you shouldn't buy and plant them before late summer, gardening TV presenter Frances Tophill advises on The Guardian's website. Buy spring bulbs that are dried; purchasing flowering bulbs in a pot will necessitate over-the-odds expense.
You could also blur the boundary between house and garden by displaying some plants in a conservatory, the resilience of which could benefit from roofing merchants in Leeds or elsewhere.